ARE YOU PREPARED FOR THE DEVASTATING EFFECTS OF AN EMP?
In the case of an electromagnetic pulse (EMP), everything from electrical infrastructure on a national level to personal electronics could be destroyed. The sudden release of electromagnetic energy caused by man-made (e.g. atmospheric detonation of a nuclear weapon) or natural occurrences (e.g. geomagnetic storms) would be crippling to our survival.
Although the likelihood of a severe EMP is rare, it's a good idea to be prepared for this type of occurrence, just as you should be for all types of disasters. The easiest way to protect important electronics and survival necessities from the devastating effects of an EMP is by keeping them shielded inside a faraday bag or faraday cage. The high-shielding properties of faraday enclosures direct damaging electromagnetic fields away from highly sensitive electrical components, thus protecting their working structure.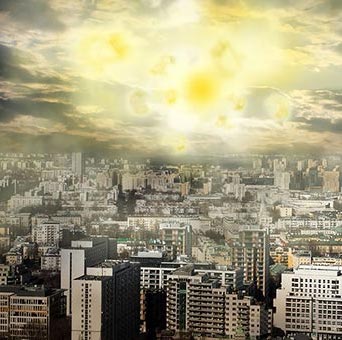 HOW YOU CAN PROTECT YOUR SURVIVAL ELECTRONICS AND GENERATORS:
For those who don't require a massive faraday enclosure built into their property and simply need a way to protect personal electronics against the destrutive effects of an EMP, the Mission Darkness™ Revelation EMP Shield is the perfect solution. The Revelation was designed specifically for generators and accompanying accessories with special features to keep items of that nature protected. The huge interior easily accommodates devices up to 30"L x 20"W x 16"H.
SHIELD ELECTRONIC NECESSITIES LIKE:
Gas generators
Electric (solar) generators
Solar panels and chargers
Batteries
Radios
Electronic medical equipment
Computer towers, laptops, and hard drives
LED flashlights, lamps, and lights
The Revelation EMP Shield is extremely durable and transportable enough to move to various locations. It is often used as the basis of an EMP emergency kit or bug-out bag, alongside other supplies added in with important electronics. Easily keep all of your important electronics safe and shielded in one place.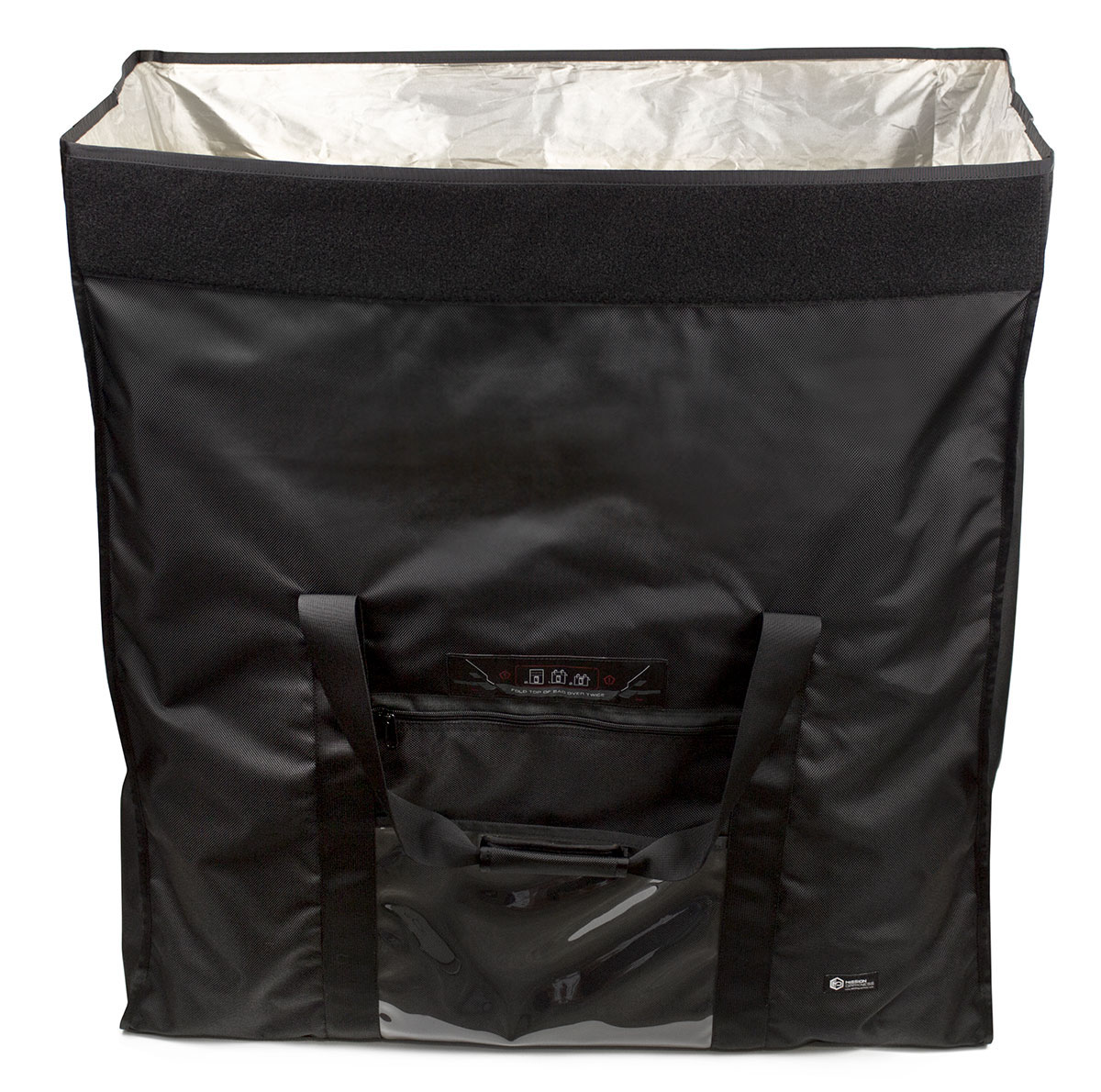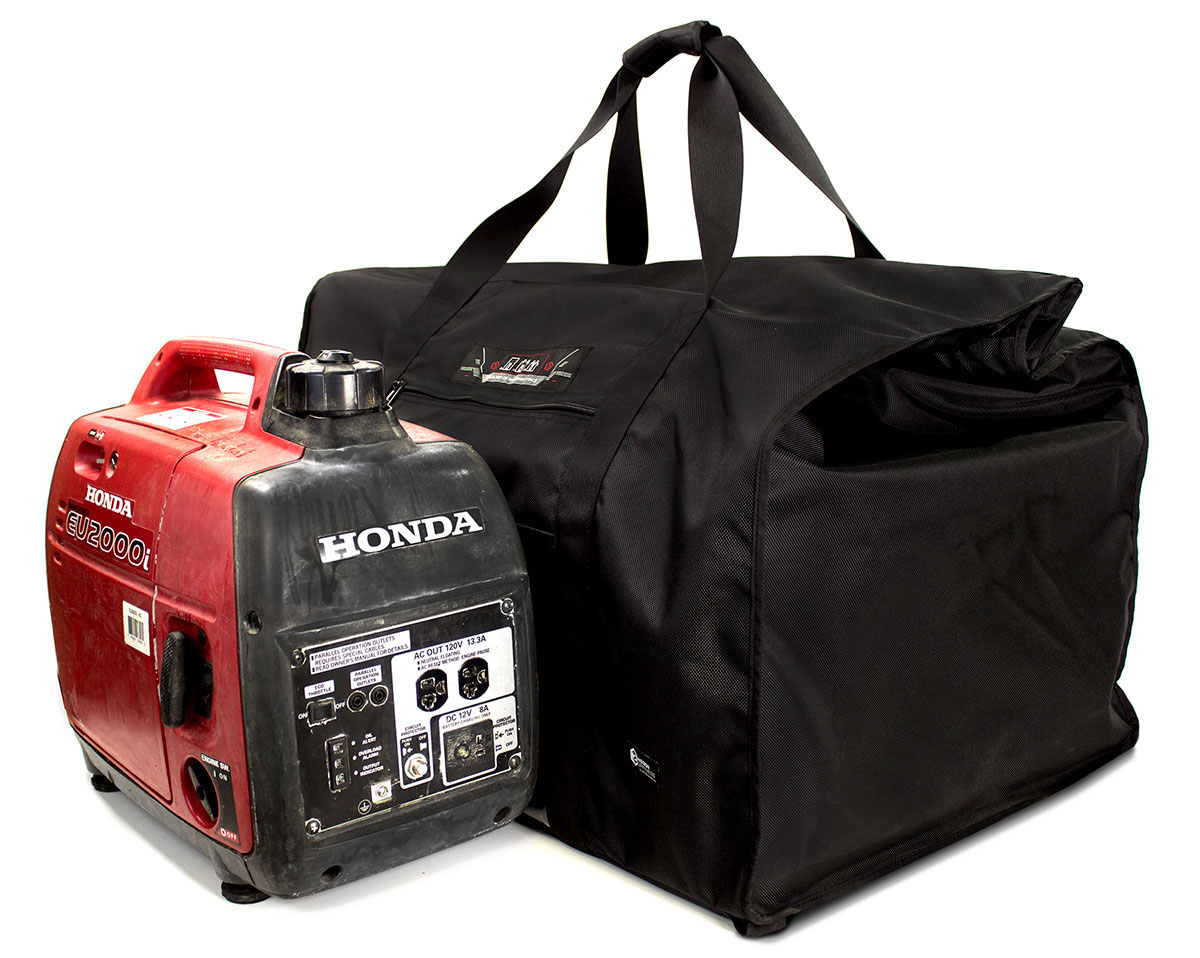 In additon to obvious necessities for emergency situations (like water, food, shelter, etc.), portable generators are key for suppliying power and electricty to personal electronics. The Revelation is commonly used to shield generators like the Honda EU2000 (as pictured above with bag), Patriot Power 1500, and Goal Zero Yeti series with room for accompanying solar panels.
Compact portable generators may be small in size, but they're powerful enough to charge appliances and electronics like laptops, cell phones, tablets, or other vital devices. You can keep backup electronics in the shielded emergency bag as well for ultimate protection in time of need.