Keyfob & Phone Faraday Bags
Mission Darkness faraday bags for keyfobs, cell phones, and small electronics block all wireless signals and keep devices shielded, preventing hacking, tracking, and chain of custody corruption. When a device is placed inside a bag, fob signals cannot be boosted, no apps or malicious code can be remotely triggered or wiped, no communication can penetrate, and no one can access the microphone, camera, GPS location, or data.
---
Keyfob bags are large enough for a full set of keys, credit cards, or small devices. Choose from the standard Faraday Bag for Keyfobs (primarily for consumer use) and the Blokstart Keyfob Shield (for mechanic/industrial use).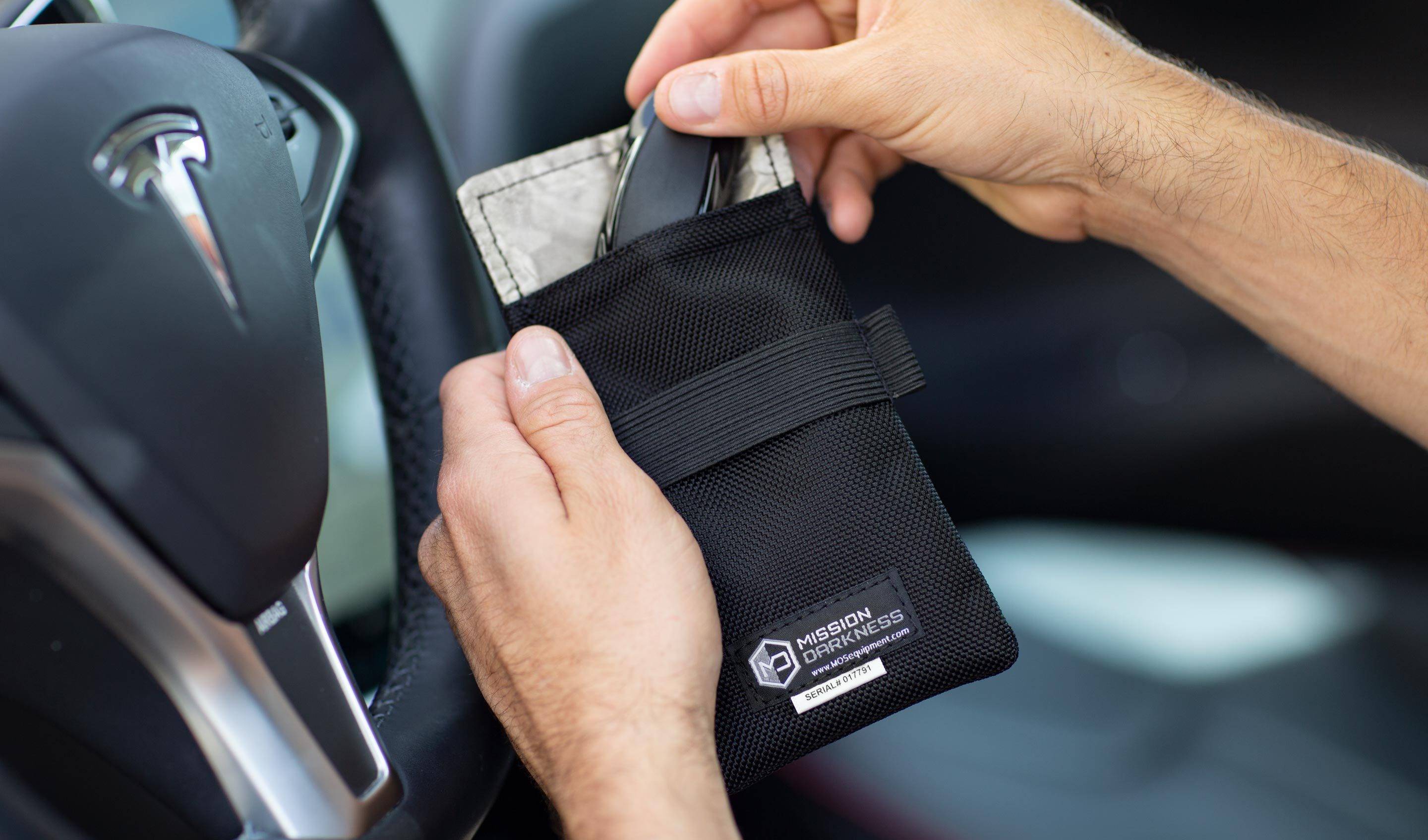 ---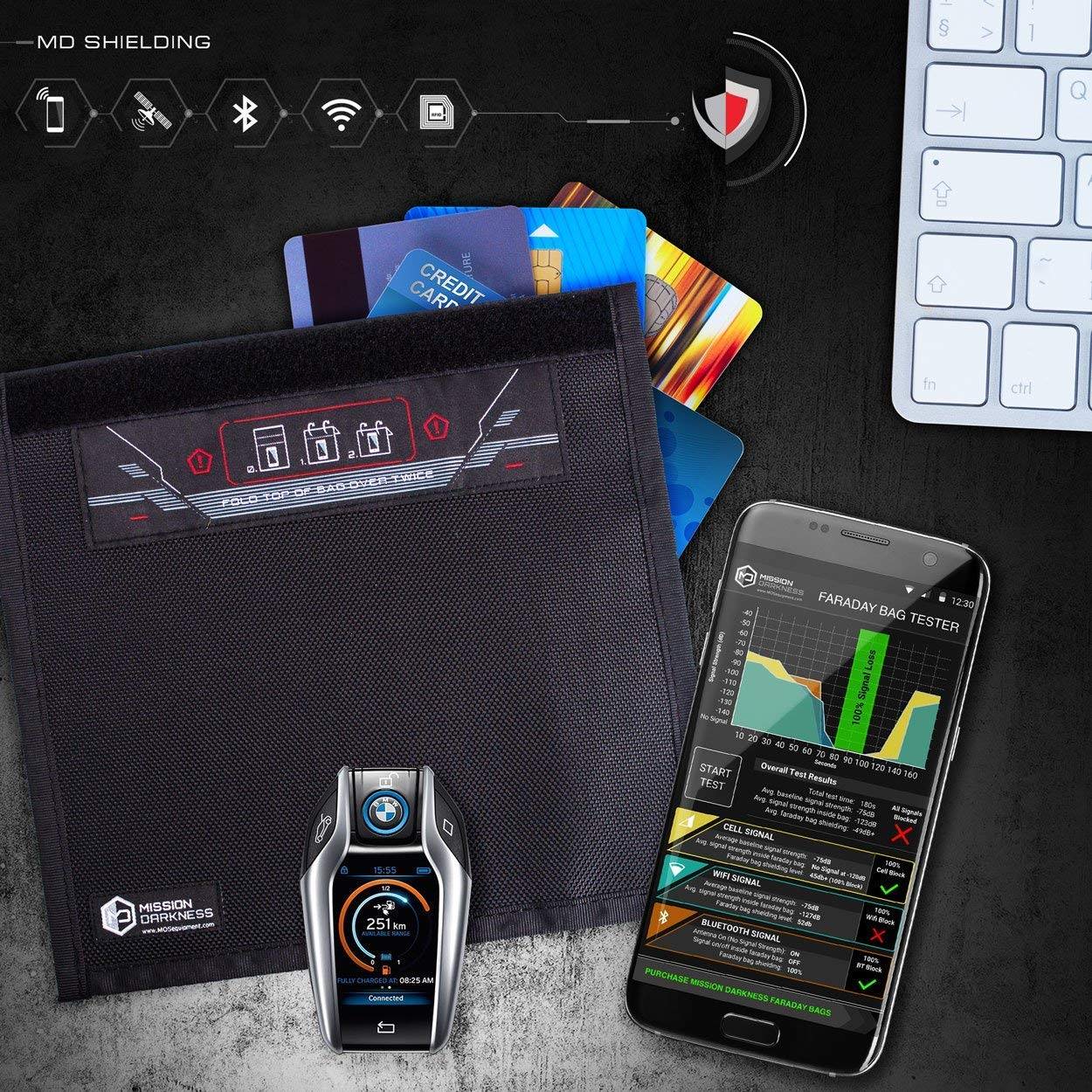 Phone bags are large enough to hold big phones like the iPhone 8 Plus, GPS units, and passports. Non-window bags keep devices hidden and covert, while window bags allow you to confirm signal cutoff, view battery life, and ascertain device state. Options include standard or specialized, such as bags with charging kits, accessory compartments, and closure styles with either Velcro or NeoLok magnetic seal.
---
MOLLE Pouches include two quick snap straps for attaching to the Mission Darkness X2 Faraday Duffel, Mission Darkness Dry Shield Faraday Backpack 40L, or any bag with MOLLE webbing. The spacious bags can hold miultiple phones, radios, or similar size devices. Choose between the durable ballistic nylon or waterproof 840D TPU outer shell.