About Us
THE WORLD'S MOST ADVANCED WIRELESS DEVICE SHIELDING
Mission Darkness is brought to you by MOS Equipment. Mission Darkness offers a comprehensive selection of radio frequency shielding solutions primarily for law enforcement and military forensic investigators, executive travel protection, and anti-hacking/anti-tracking protection. Mission Darkness products are designed to keep wireless devices offline, and come in specific dimensions and styles to shield devices ranging in size from keyfobs to large electronics like computer towers. All Mission Darkness faraday bags include at least two layers of high-shielding fabric on all sides with dual paired seam construction to block WiFi, Bluetooth, cell signals, GPS, RFID, and radio signals with 60dB-80dB average attenuation. The faraday fabric and electronic devices inside are protected by a durable ballistic nylon water-resistant outer layer.
Mission Darkness bags are used predominantly by law enforcement and military to maintain integrity of forensic evidence during search and seizure transport, to block remote hacking and tracking, to protect information in secure facilities, to protect vehicles from theft, and to shield passports and IDs from skimming. High-quality materials and industry-leading manufacturing techniques are used throughout the entire line of military-grade device shielding products.
---
COMBATTING DIGITAL THREATS
We believe that every human has the right to safety, security, and privacy. As we introduce new devices into our lives that see us, listen to our conversations, and track our whereabouts, these fundamental rights become nearly impossible to achieve at the sacrifice of convenience.
Our mission is to give the control back to you. Stay private at home, stop cell phone hackers while in public, prevent your car from being stolen, protect your electronics from an EMP, block a criminal from remote wiping, safeguard sensitive data on your laptop... The choice is once again yours.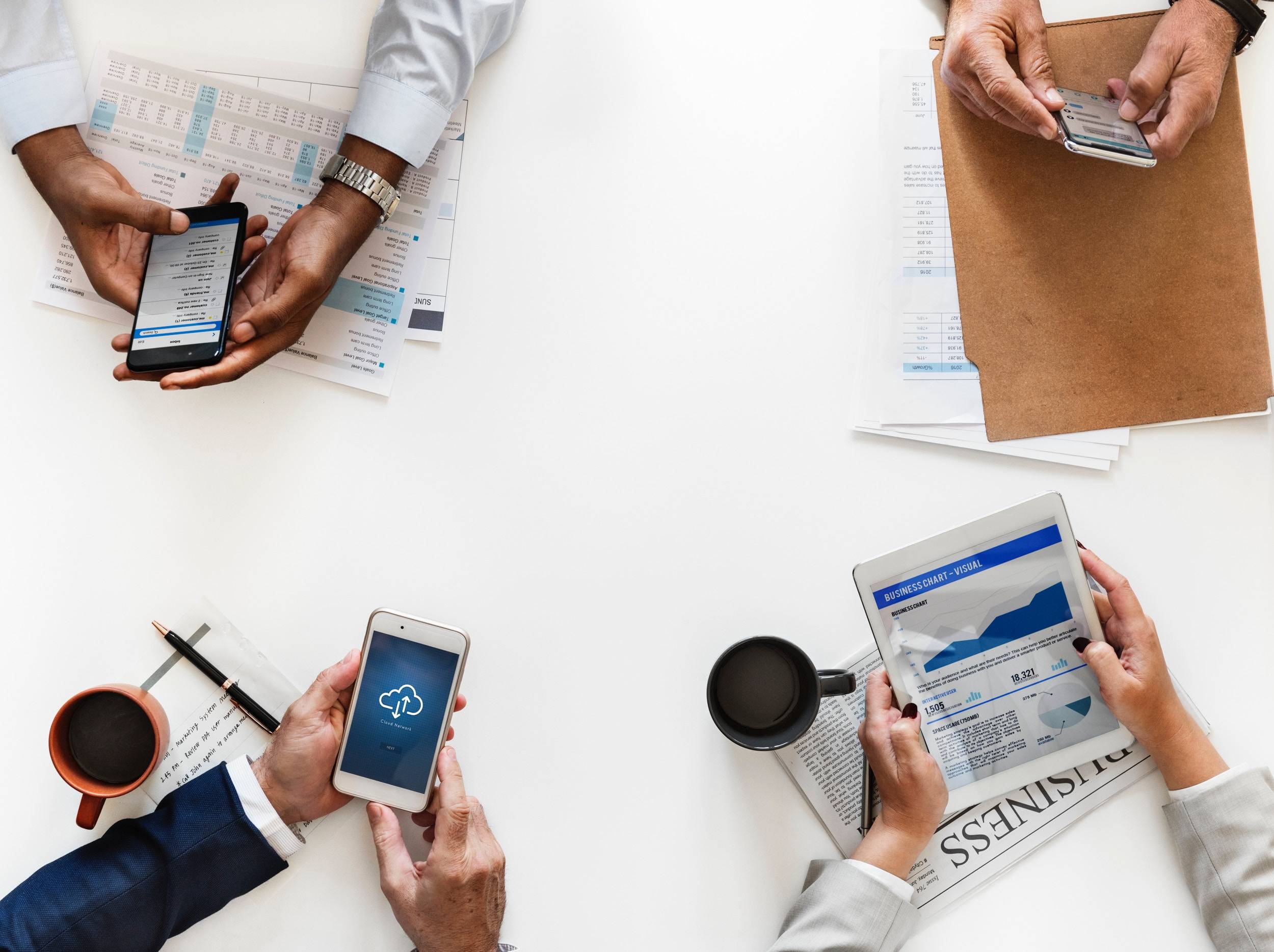 ---
THE MISSION DARKNESS LINE BRINGS PEACE & SECURITY BACK TO YOU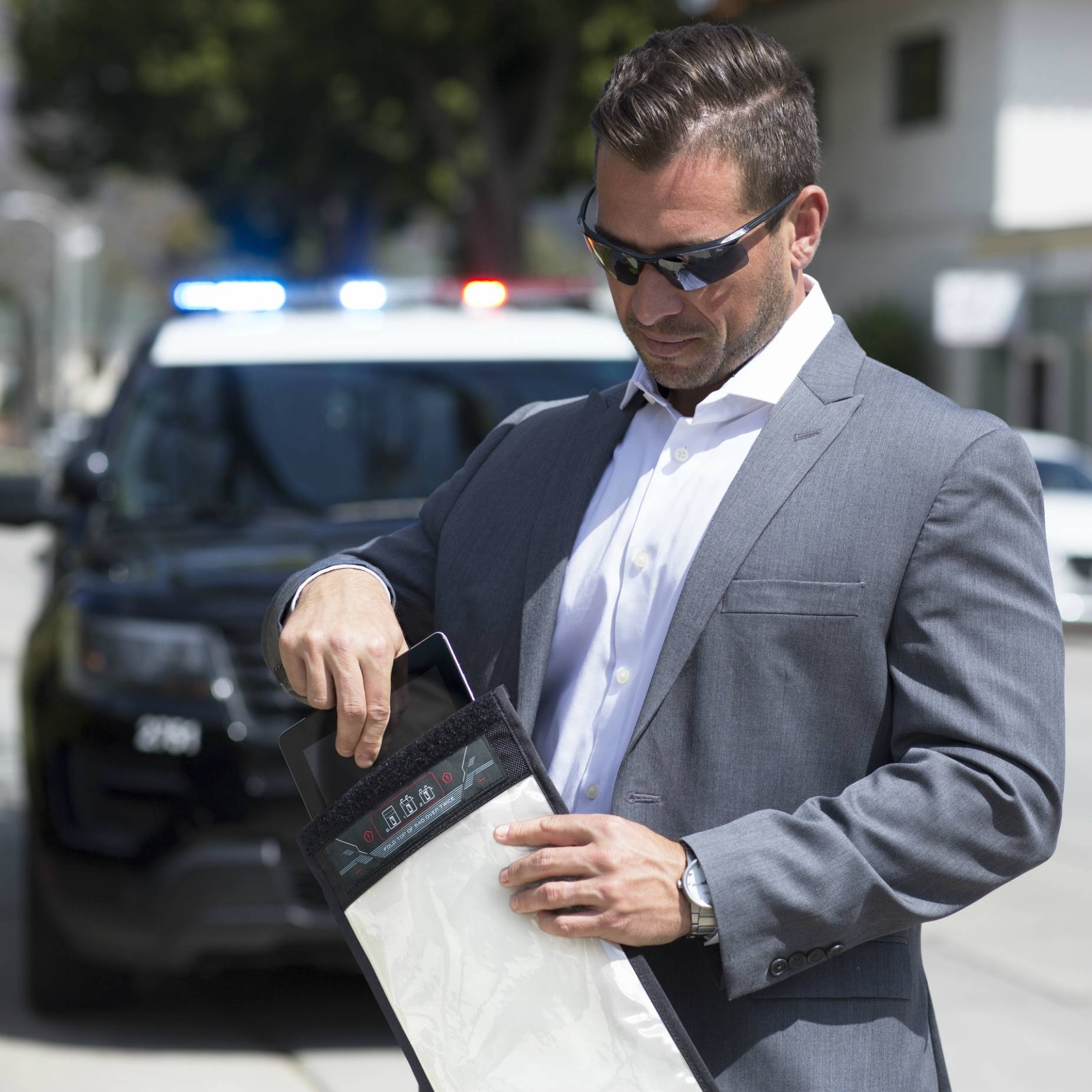 Our complete line of faraday bags provides instant data security for cell phones, tablets, laptops, and other electronic devices by preventing wireless signals from reaching or leaving the device while enclosed inside. Our wide variety of bag sizes, styles, and outer materials ensures that there is a shielding solution for any type of personal device or scenario.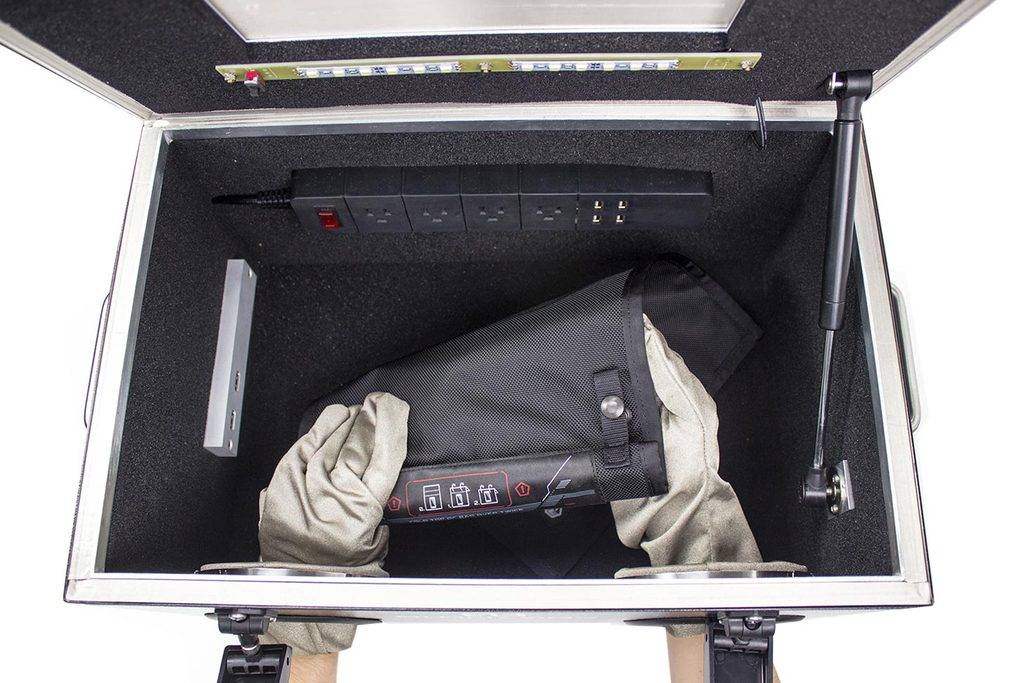 Mission Darkness analsis enclosures and other forensics products offer the ultimate radio frequency shielding and hands-on accessibility for electronic device forensics investigations. Specialized features allow users to operate touch screens in order to conduct cell phone and tablet triage, analysis, and extraction while keeping devices shielded inside the enclosure.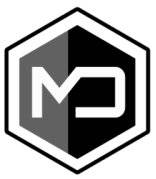 Mission Darkness products block all wireless signals including cell, Bluetooth, RFID, WiFi, and GPS, to ensure that your devices are offline and protected against hacking, tracking, eavesdropping, RFID skimming, EMPs, and remote accessing or data wiping. The Mission Darkness line will continue to expand as we meet the needs of our customers worldwide. Our products are backed by decades of combined industry experience.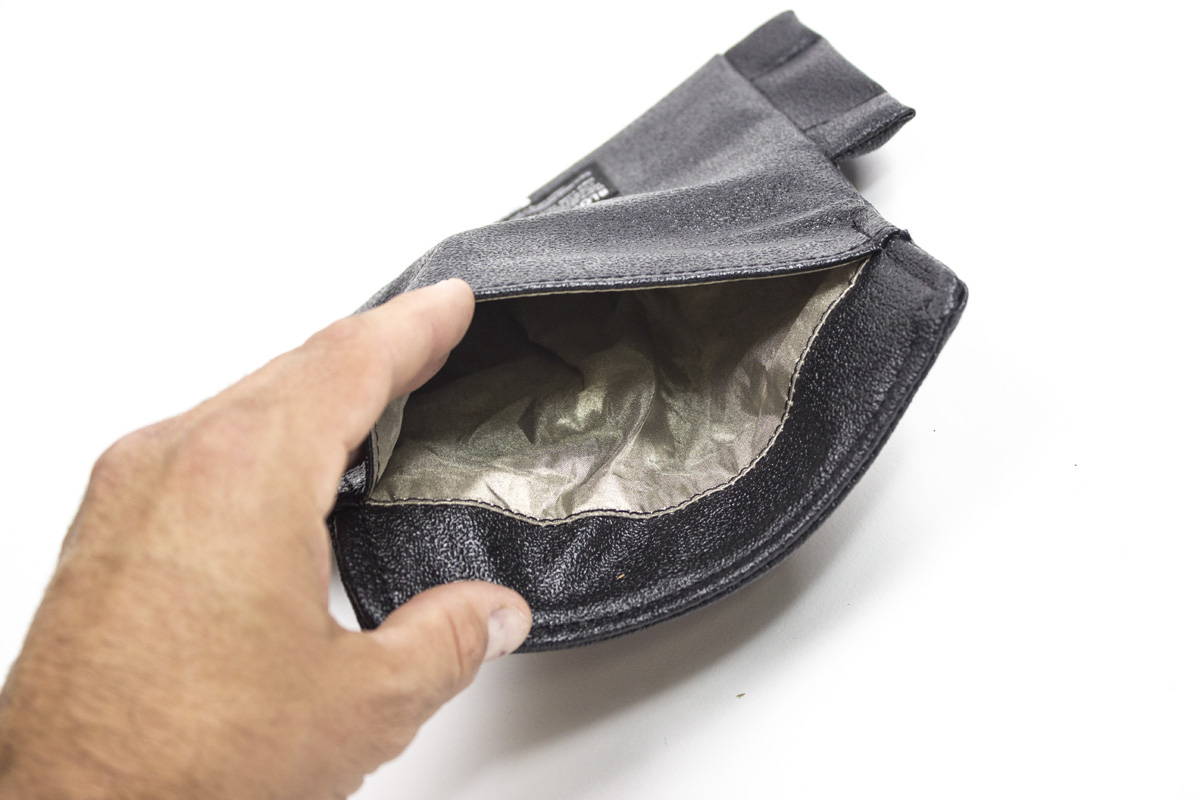 We're dedicated to creating products that keep your devices offline. Our development team can design and manufacture custom faraday enclosures based on your specific shielding needs and dimensions.

---
OUR RF SIGNAL SHIELDING ENCLOSURES ARE DESIGNED EXCLUSIVELY FOR
Law Enforcement and Military Forensic Investigations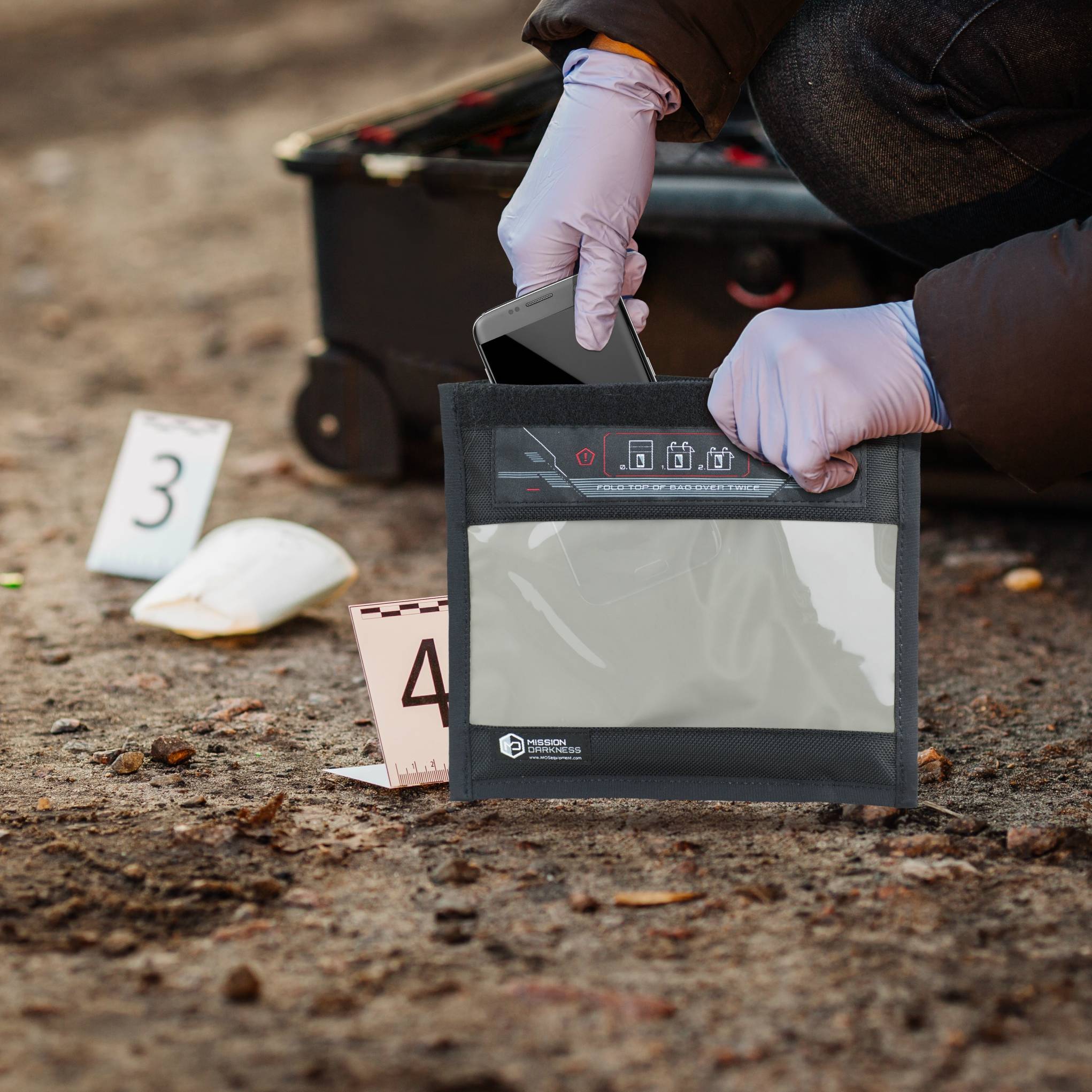 Federal and Military Clandestine Operations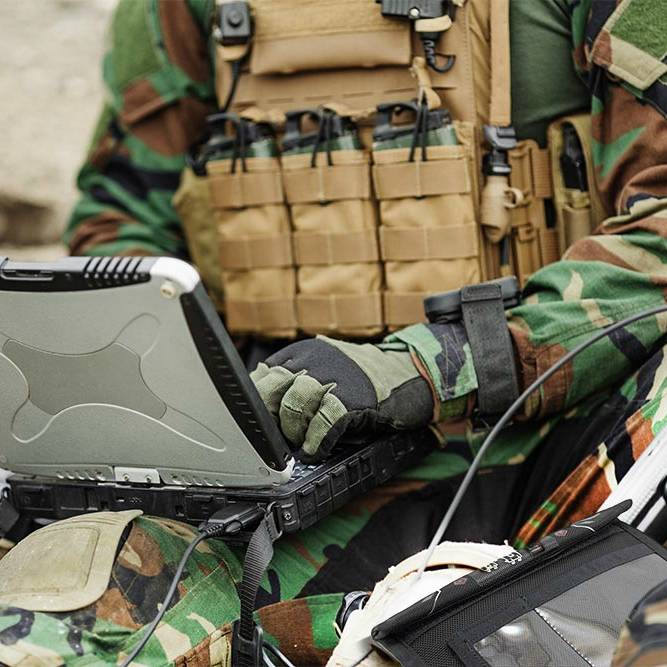 Secure Facilities Device Management and Compliance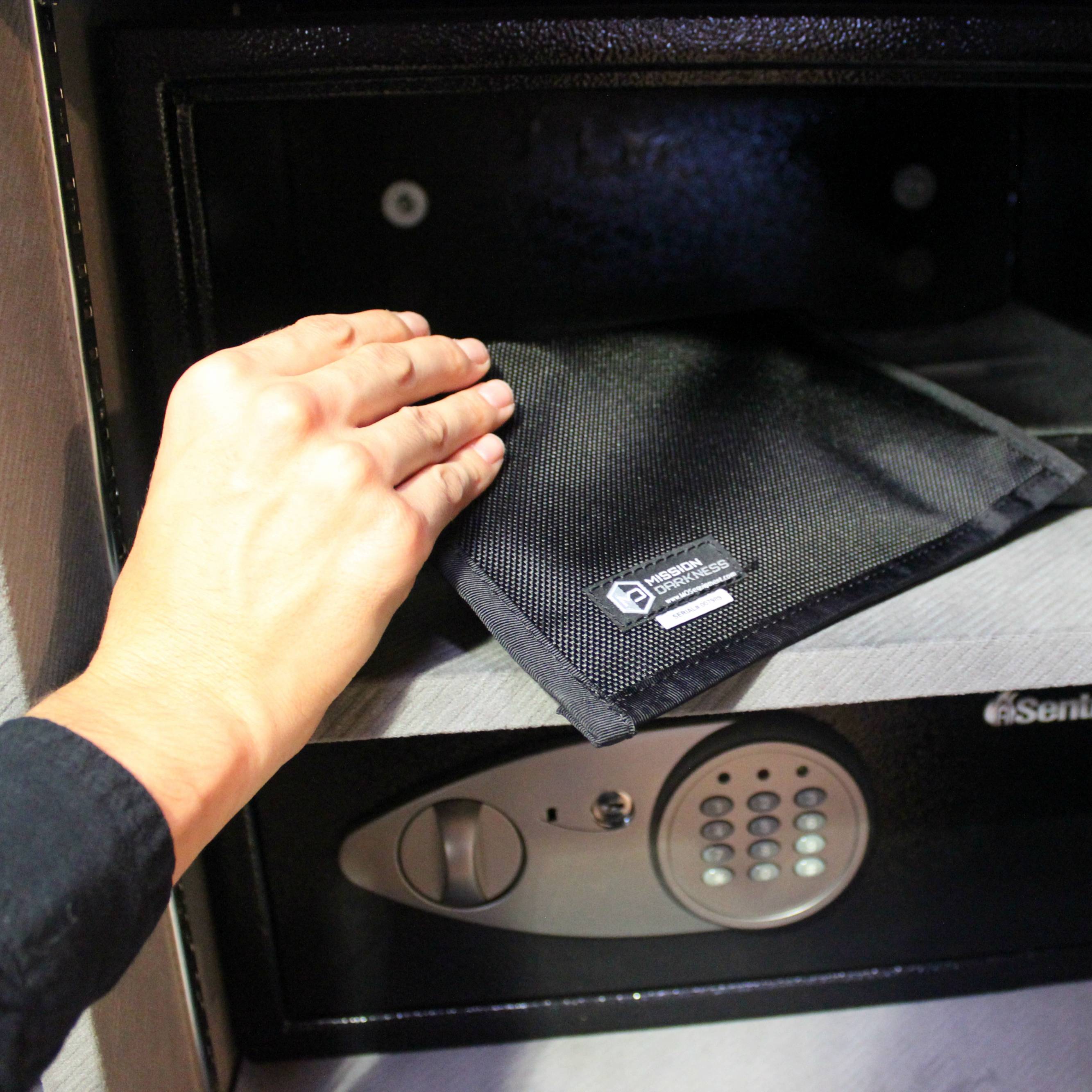 Government and Executive Travel Protection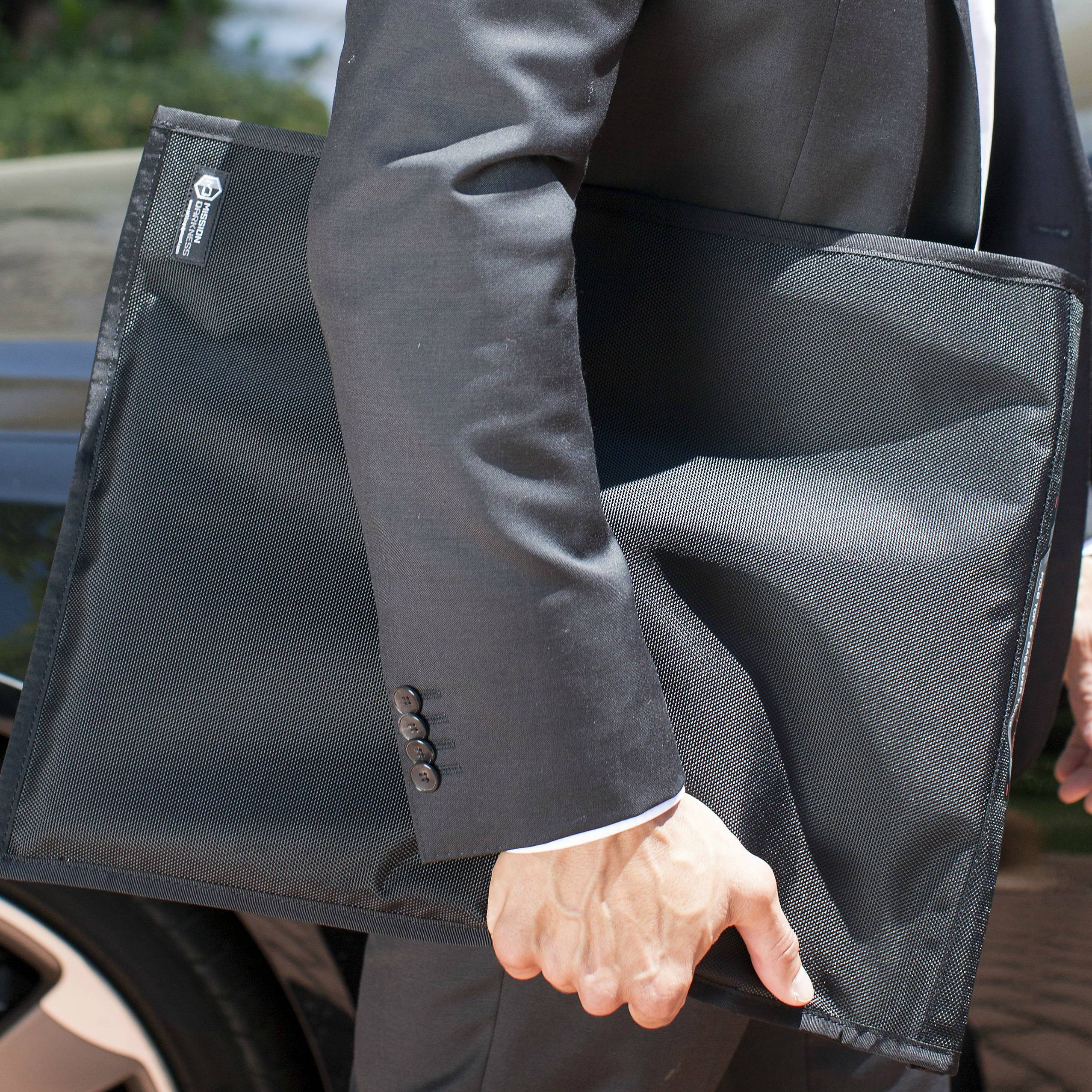 Anti-Hacking, Anti-Tracking, and Anti-Spying Assurance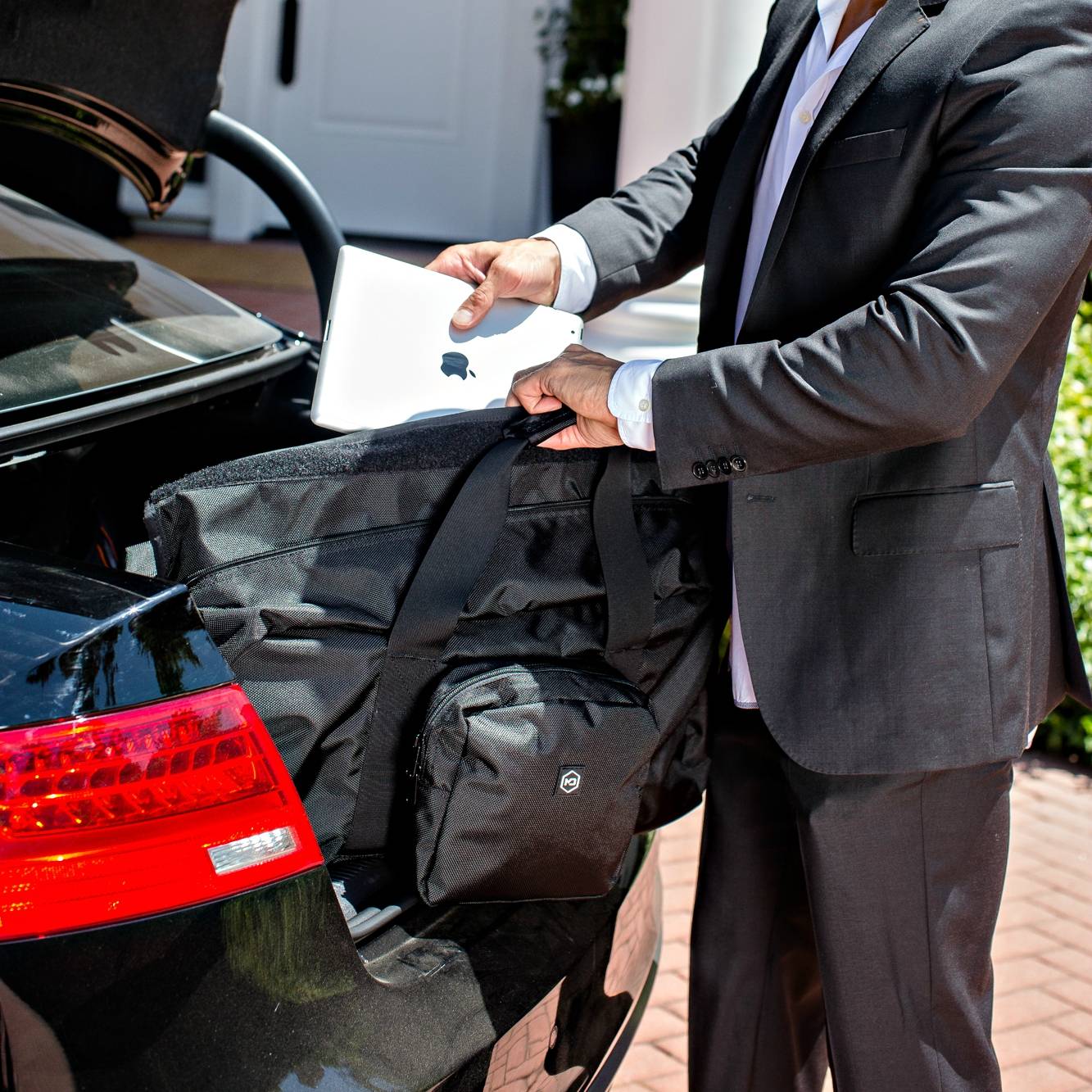 Electromagnetic Pulse, Coronal Mass Ejection, and Solar Flare Protection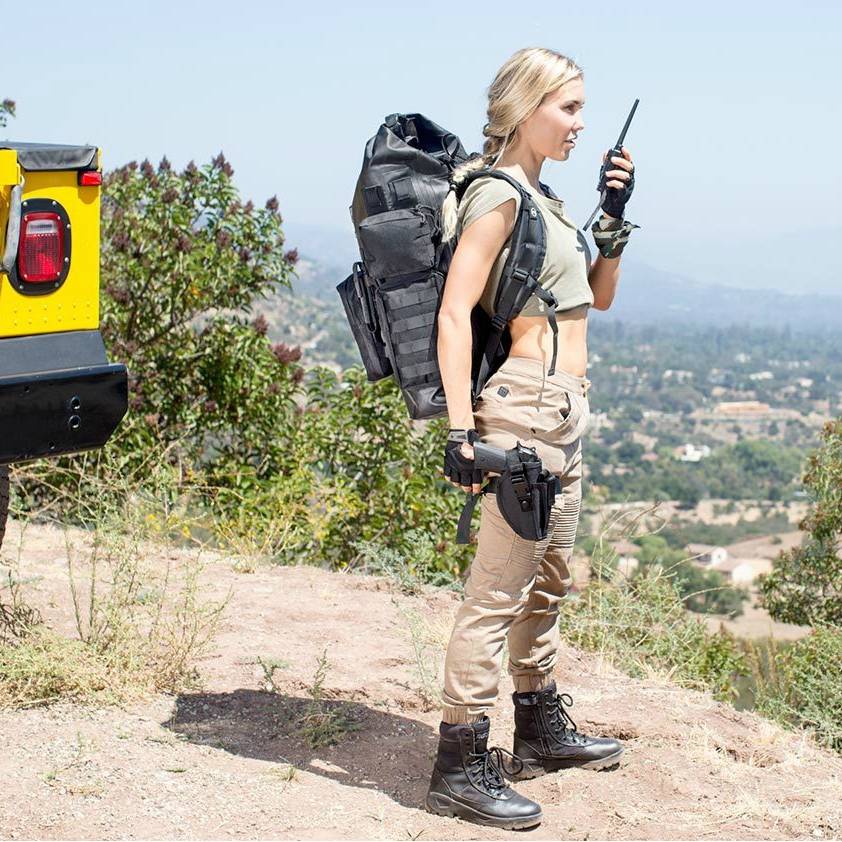 ---
CONTACT
ADDRESS
201 W Montecito Street
Santa Barbara, Ca 93101

CONTACT
Tel: 805-318-3212
info@mosequipment.com
ORDER INFORMATION
Payment

We accept credit cards, Amazon pay, Paypal, and Bitcoin. If you are a government agency looking to send a PO or to contract, please contact us at info@mosequipment.com. We accept government contracts.  
Shipping
Products in stock ship within 1 business day. Orders are shipped from California.  
We ship worldwide. We routinely ship to Mexico, Canada, Australia, South America, Europe, Asia, and even Africa. We usually ship international orders with UPS. If you feel the shipping price on the site is too high, please send us a contact request. We will check other options and get back to you promptly.  
Returns
All MOS Equipment products are backed by our ironclad shielding guarantee. If any of our products fail to shield due to manufacture defect, we will return, exchange, or repair the item free of charge within 30 days of purchase. All products are warrantied for 3 months after purchase, at the discretion of MOS Equipment. Product life is dependant on customer usage and MOS Equipment reserves the right to accept or deny refunds accordingly.
CONTRACTING
Merakai, LLC (DBA MOS Equipment™)
DUNS: 08-018-9276
Cage Code: 7N2U1
We provide Berry compliant faraday bags. Please contact us to discuss further.