Please Note: Batteries Can Only Be Shipped Domestically (Throughout the United States)
---
Add a Portable Charger to Your Faraday Bag to Keep a Device Powered for Days After Seizure
10,000mAh & 20,000mAh Options Available

The Portable Power Bank is a high-speed charging battery used for powering handheld devices, such as cell phones and tablets. It is offered as an add-on item because it is often used alongside faraday bags to keep devices live during transport and evidence intake. The power bank will keep a device powered for days after seizure, until the point that it can be inspected and analyzed in a lab. This important feature is designed to prevent lockout mode and reduce the amount of time needed to break a passcode, enabling the maximum amount of data extraction and unlocking capabilities with tools like GrayKey, Cellebrite, XRY, BlackBag, Oxygen, etc.
The power bank is available in two sizes: 10,000mAh and 20,000mAh. It is intended to connect to a device using a compatible USB cable tip (not inclded), then be placed inside of a faraday bag. Most Mission Darkness faraday bags are spacious enough to fit a device and power bank inside, although you will want to ensure you are able to properly seal your faraday bag with the power bank inside, and upgrade to a larger bag size as necessary. The power indicator LED lights on the power bank show how much battery power is available. If you are using a faraday bag with a transparent shielded window, you will be able to continuously view the battery life remaining, otherwise you will only be able to view the battery life upon inserting it into the bag. It is compatible with most USB-charged devices, including iPhone 8 / X / XS / XS Max / XR (Lightning cable required - *use an MFi certified Lightning cable), Android smartphones and tablets (including the Nexus 7), USB-C MacBooks / iPad (USB A to C cable required). Purchase the Mission Darkness Cable Set separately if you require cables to connect a device to the power bank (variety of high-quality shielded device cables included in the set).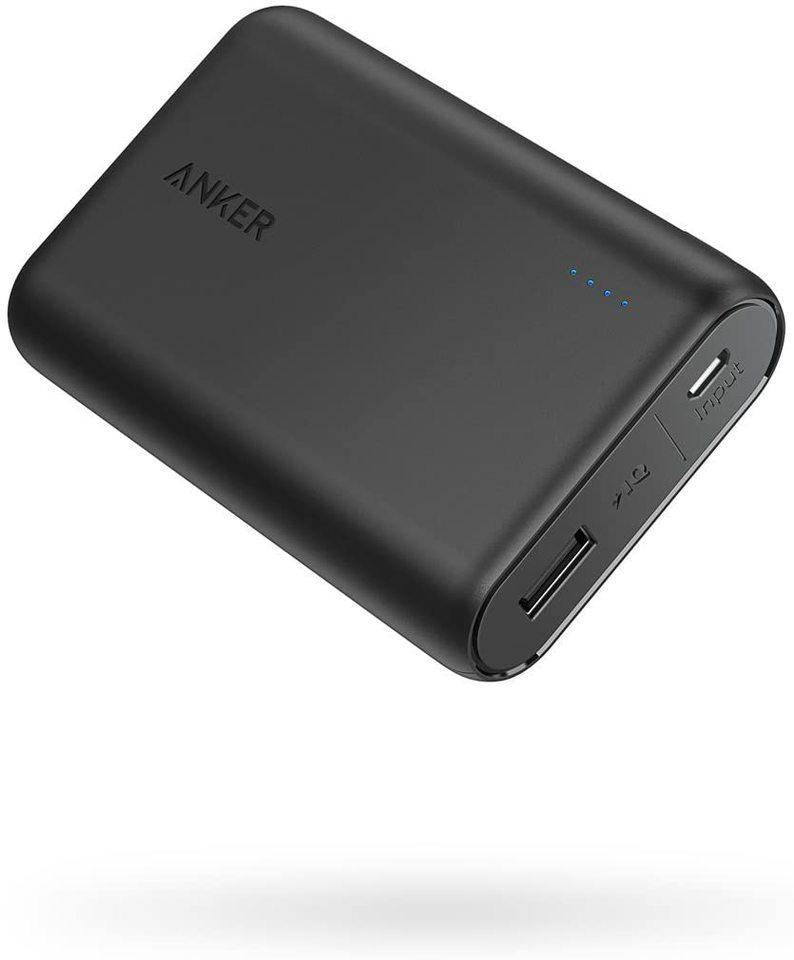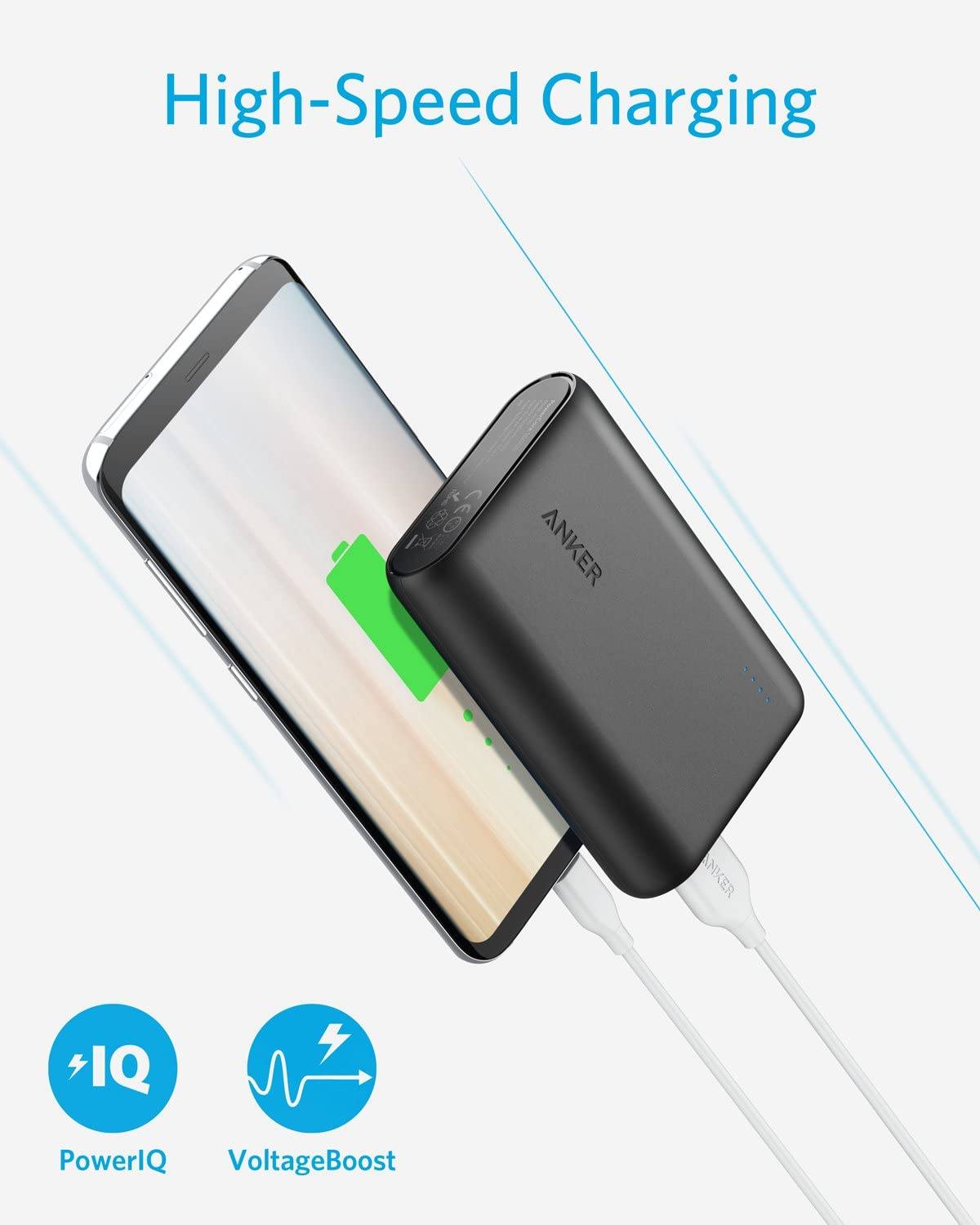 Rechargng time: ~4.7 hours
Dimensions: 3.6" x 2.3" x 0.9"
Weight: 180g/6.35oz
Output ports: 1 x USB-A (able to charge 1 device at a time)
Portable and lightweight
High-speed universal device charging
Includes 1 micro USB cable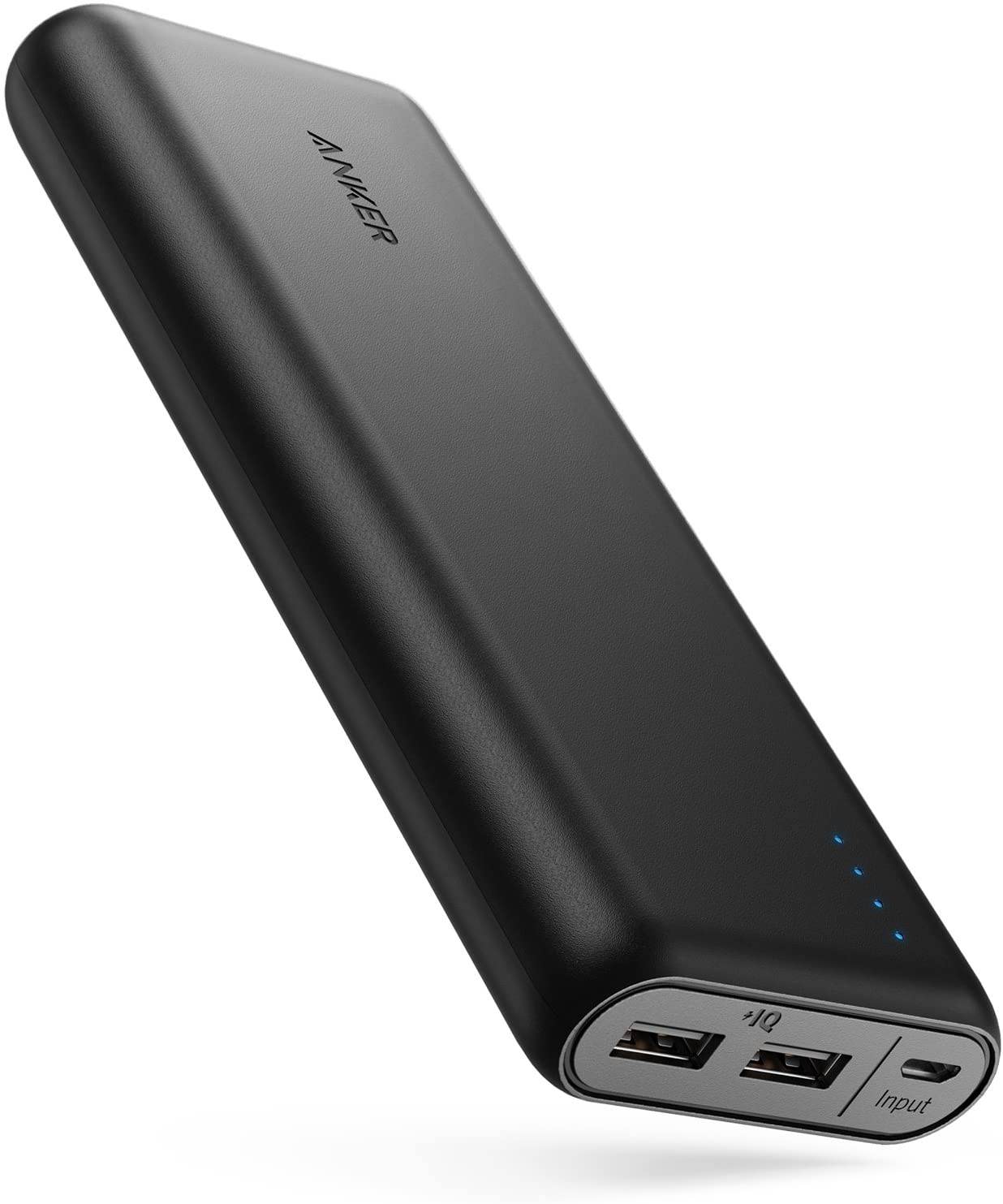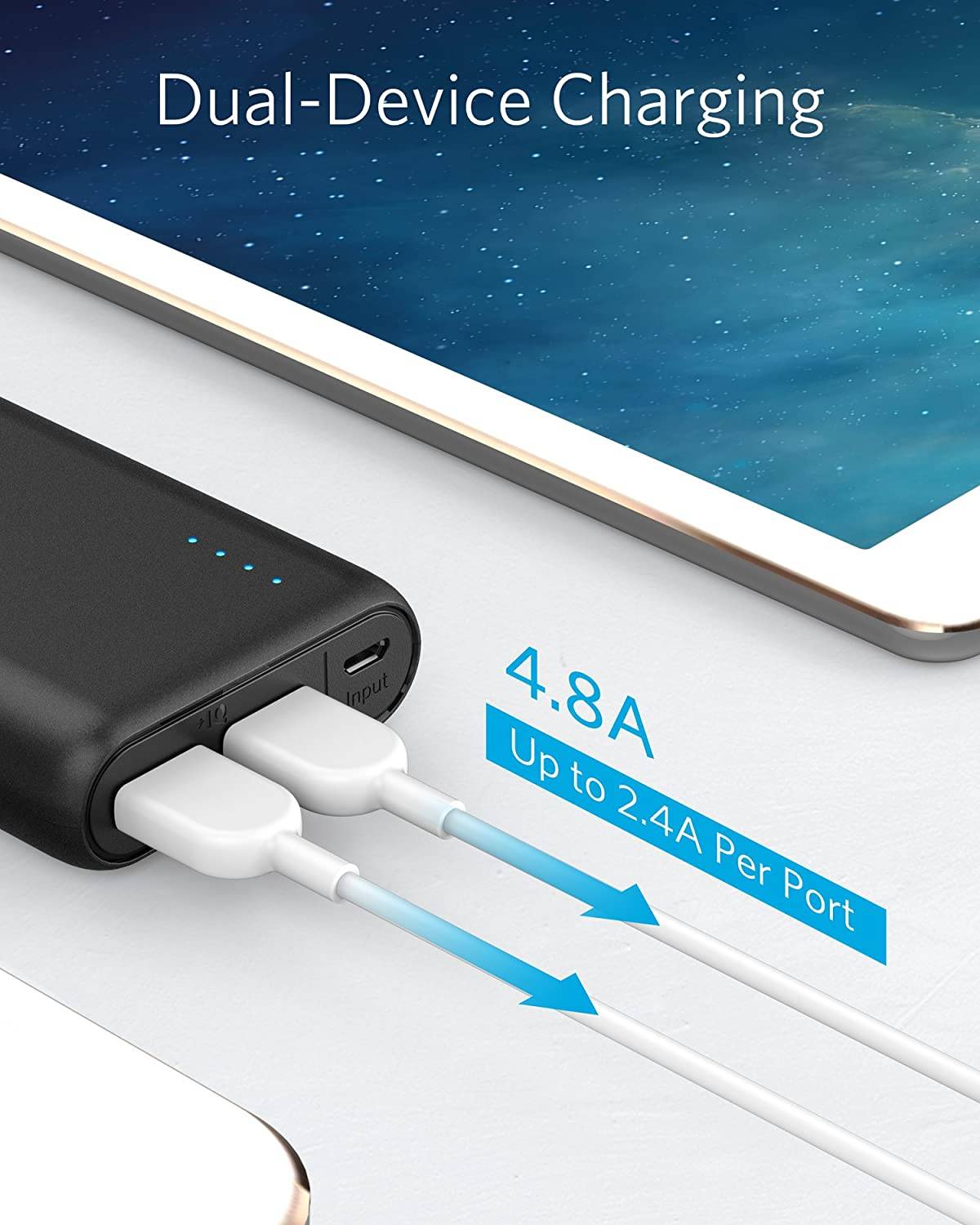 Rechargng time: ~10 hours
Dimensions: 6.6" x 2.4" x 0.9"
Weight: 356g/12.56oz
Output ports: 2 x USB-A (able to charge 2 devices at the same time)
Portable and lightweight
High-speed universal device charging
Includes 1 micro USB cable
---
Various factors will determine how long each power bank will last (keep the device live), including the battery state of device when it is introduced, the type of device, etc. Below are common device models and the amount of full charges produced by the two power bank options to give a greater understanding of their capabilities.
10,000mAh power bank offers +46 extra hours of battery life (based on current average smartphone batteries)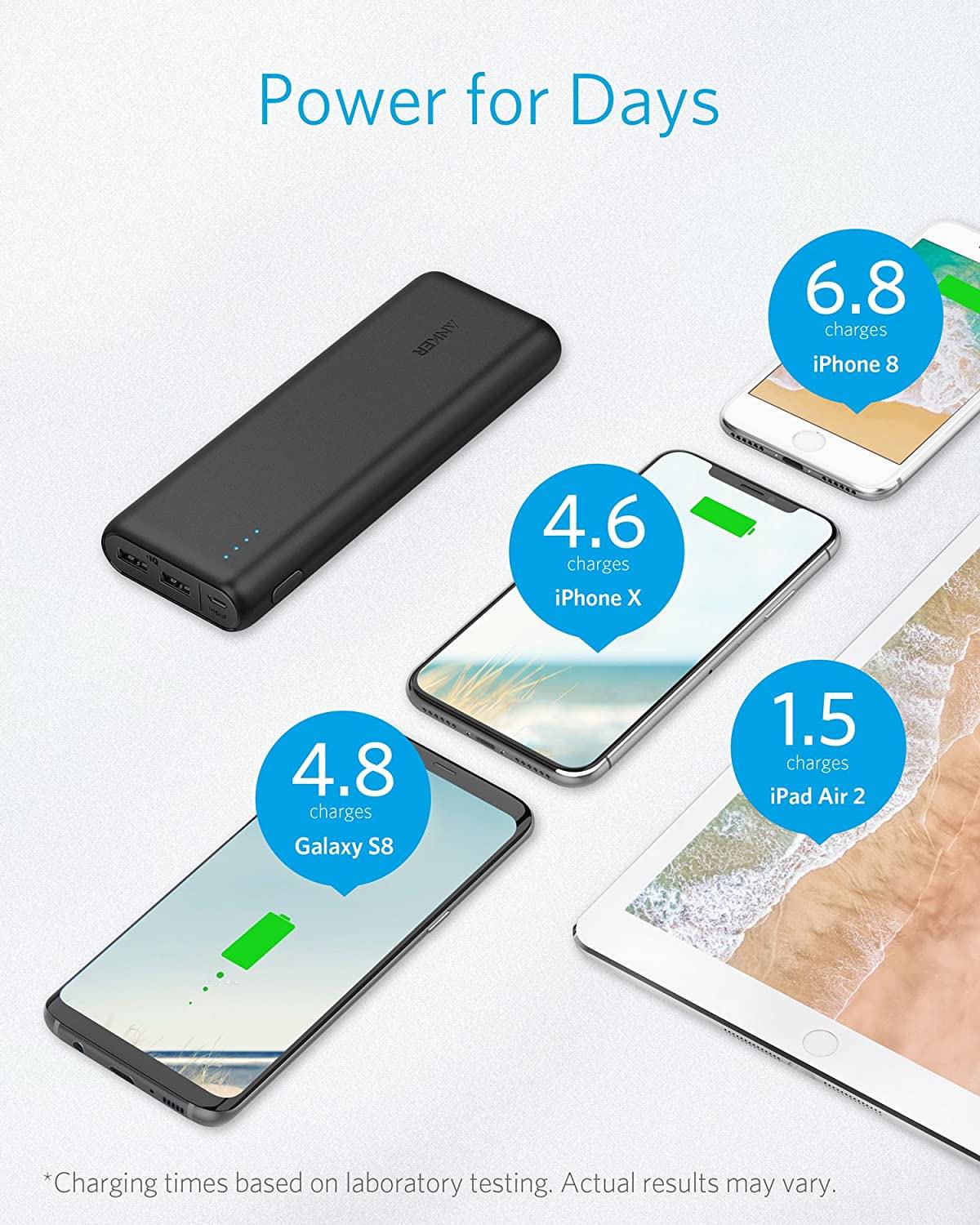 20,000mAh power bank offers +92 extra hours of battery life (based on current average smartphone batteries)
---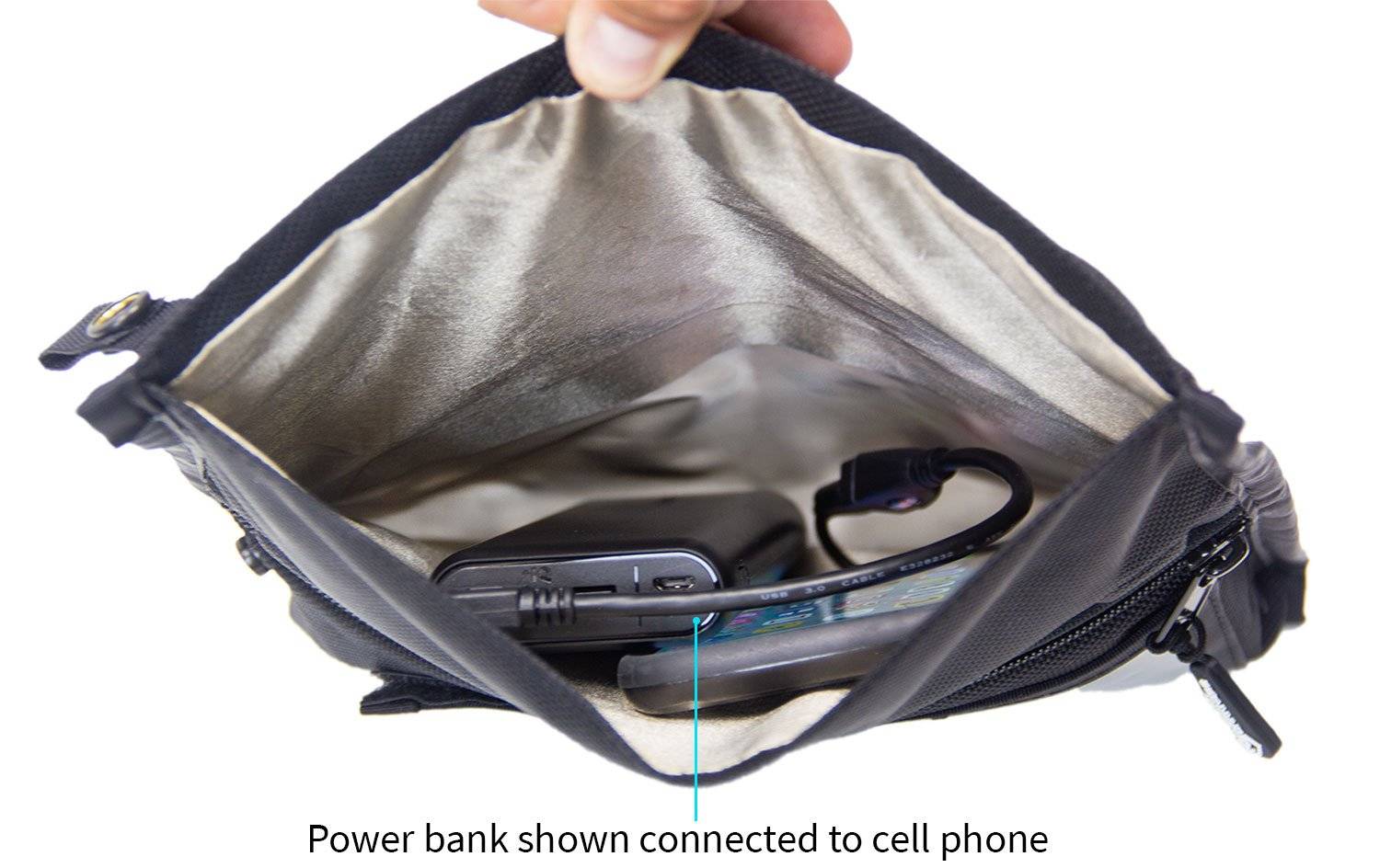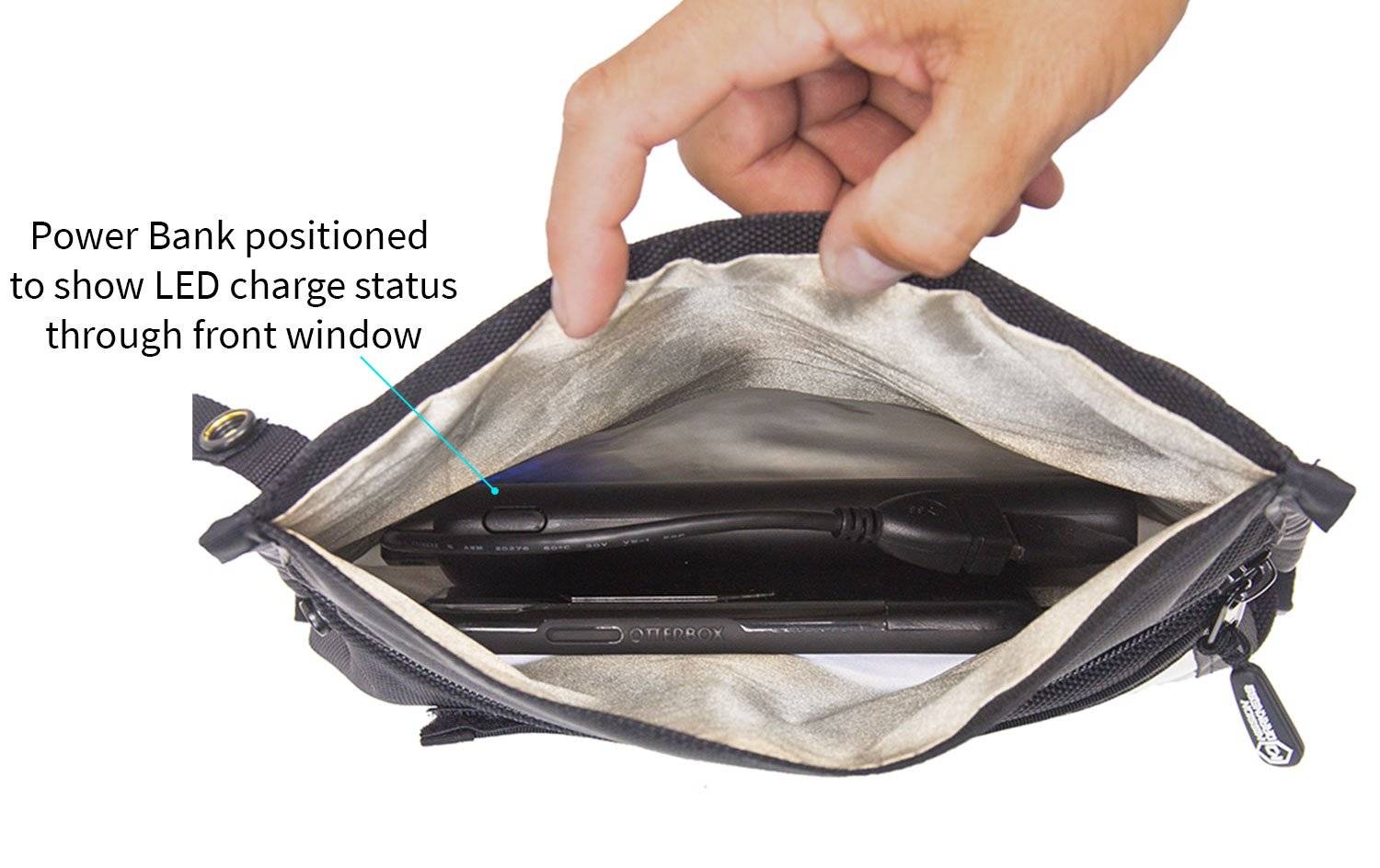 Examples of the 20,000mAh power bank connected to a smartphone inside of a faraday bag (purchase cable tip connectors like the Mission Darkness Cable Set separately)
---