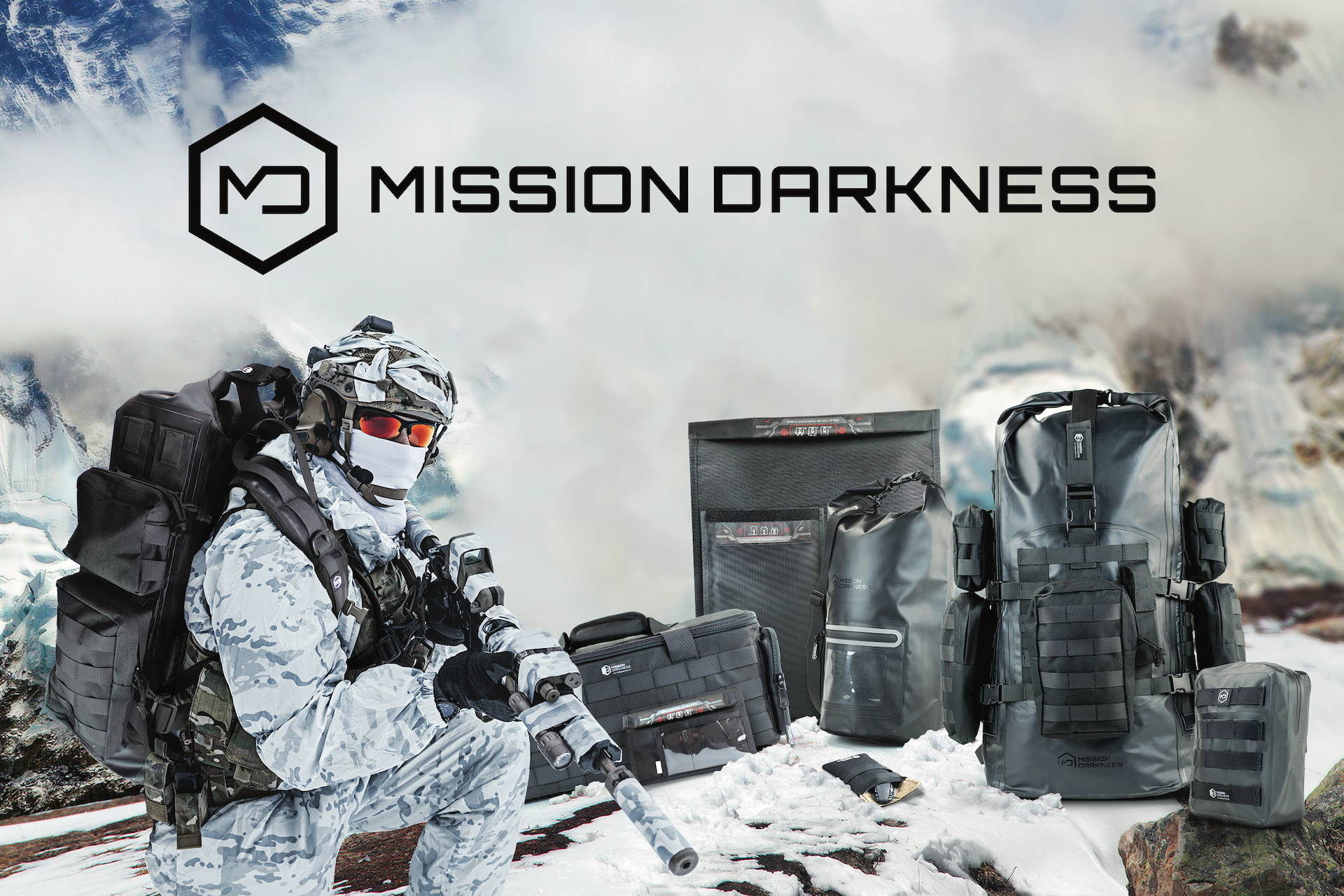 Do You Need a Faraday Bag?

A faraday bag, also known as a faraday cage or faraday pouch, is a type of shielding device or enclosure made of metallic materials that blocks the passage of electromagnetic fields (EMF).
When an electromagnetic field, such as a radio wave or an electrical current, comes into contact with the faraday bag, the metallic material absorbs the energy and prevents it from passing through to the inside of the bag. This is because the electrons in the metallic material flow freely and can absorb the energy of the electromagnetic field.
Faraday bags are used to protect electronic devices from external electromagnetic interference (EMI) and radio frequencies (RF), or to prevent the emission of electromagnetic radiation (EMR) from devices inside the bag. They can also be used to protect sensitive electronic devices from electronic surveillance by blocking the transmission of radio waves that may be used to intercept or listen in on communications.
Common applications:
Law enforcement and military forensic investigations
Federal and military clandestine ops
Anti-hacking, anti-tracking, anti-spying assurance
Government and executive travel protection
Secure facilities device management and compliance
Electromagnetic pulse (EMP) and coronal mass ejection (CME) protection
EMF radiation reduction
With So Many Options, How Do You Choose the Right Faraday Bag?
You've determined that you need a faraday bag, but are unsure which one is best for you. How do you choose?
It's important to consider your use and need for a faraday bag. Mission Darkness™ offers a wide variety of faraday bags specifically designed for certain devices and scenarios. The bags range in size from small pocket size bags for shielding keyfobs, to extra-large capacity bags for shielding generators and bulky electronics. Additional differences include varying exterior materials, closure methods, and charging capabilities. When selecting a faraday bag, you should consider shielding effectiveness, size, features required, material, quality, and price.
Most importantly, the bag has to work! Not all faraday bags on the market are created equal.
It is crucial to ensure the bag you use is high-shielding. Some faraday bags on the market use low-grade shielding materials and/or poor construction, thus they do not shield well, especially in high-strength signal environments. It is recommended to choose a bag that has been lab tested in order to provide accurate and authentic shielding results. The effectiveness of a faraday bag is measured in decibels (dB). A higher dB rating indicates a higher level of shielding effectiveness. Choose a bag with a high dB rating (with proven shielding results) if you need to protect your device from strong external electromagnetic fields. You should also test you bag upon receiving it, and periodically, to ensure it blocks signals.
All Mission Darkness bags are constructed with the same TitanRF™ Faraday Fabric liner and shield equally well. They block Wi-Fi (2.4 & 5GHz), Bluetooth, cell signals including 5G networks, GPS, RFID, and radio signals from low MHz to 40GHz. Additionally they preserve the working integrity of electronic devices in the event of EMP or CME, which is why many products are designed specifically for shielding survival gear. TitanRF Faraday Fabric is lab tested and certified to shielding effectiveness standards MIL STD 188-125 and IEEE 299-2006.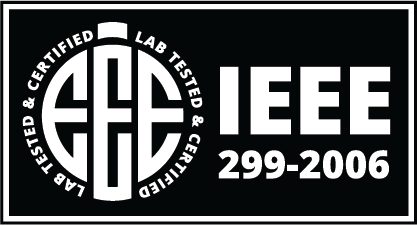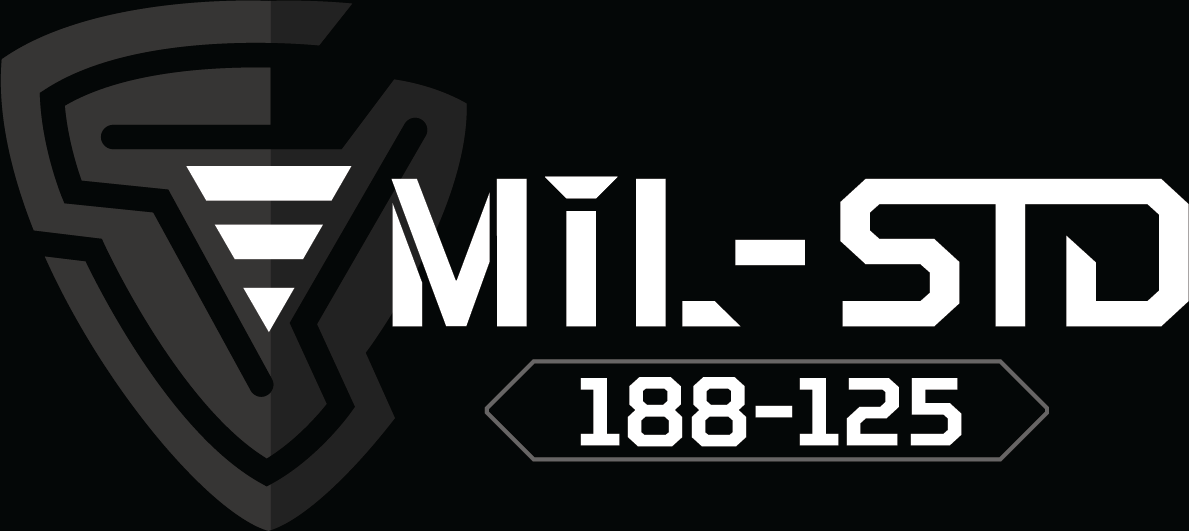 Secondly, ensure that the bag is large enough to fit your device comfortably. For instance, if you are looking for a faraday bag for your cell phone housed in a thick case, make sure the external dimensions of the thick case will fit inside the internal dimensions listed on the bag's product page. The bags may flex to accommmodate bulky items, so feel free to contact us if you have a sizing question and want to confirm before purchasing. Additionally, some small laptops may fit better in a "tablet size" bag, since most of our "laptop size" bags are large and may provide more excess space than desired.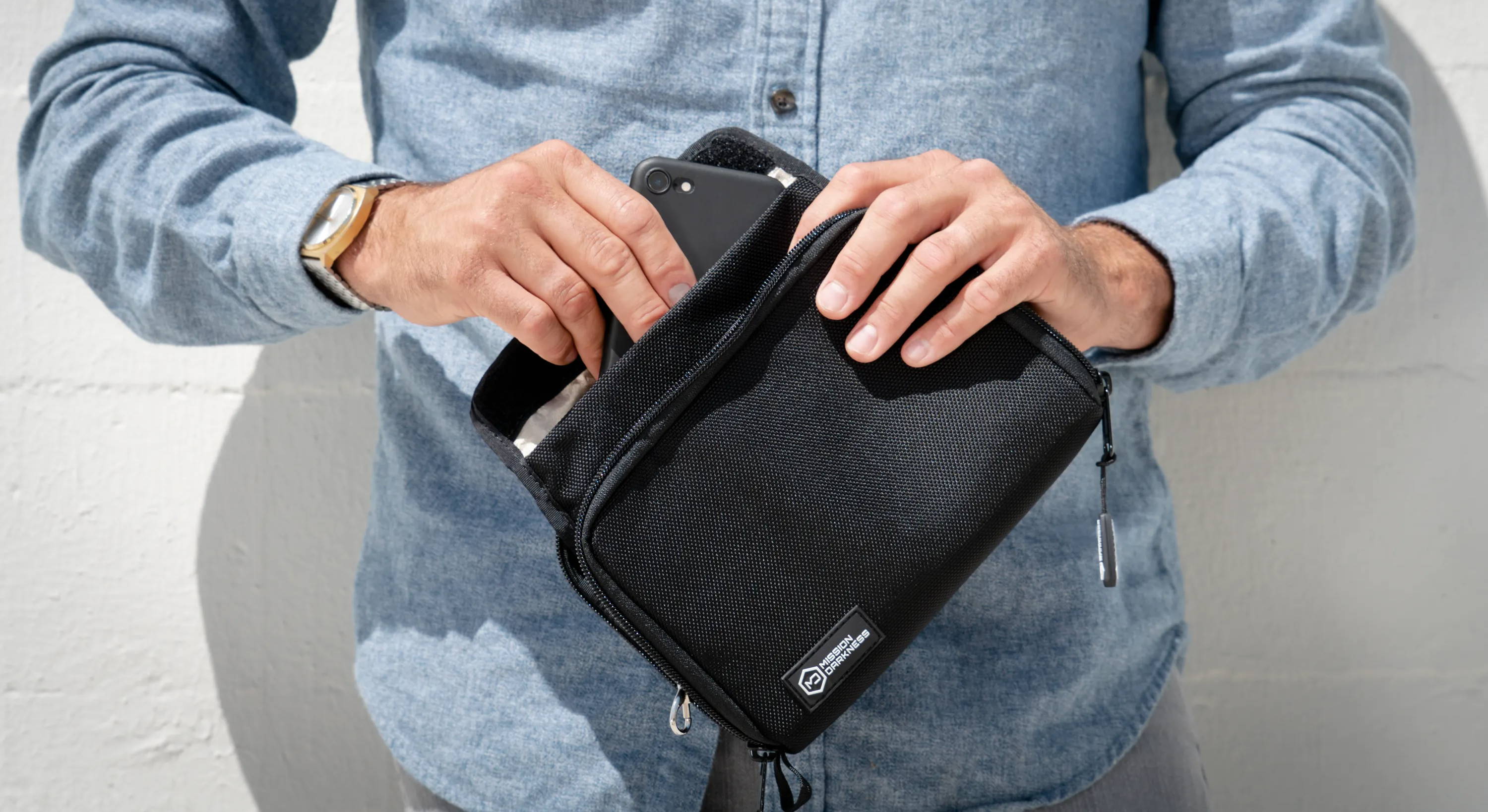 Our faraday bags are separated on the website by size. From the Products menu, select the device size you would like to shield, to view all available options. If you're unsure, you can view All Products.
The next thing to consider is the particular feature(s) you may require, based on your use. For instance, digital forensics investigators may require a faraday bag with a transparent window, magnetic closure, and charging capabilities. These features are quite unique, but necessary for them to properly process digital evidence. These features are not generally needed for the average civillian's use, furthermore they often increase the price.
Here is a list of what certain unique features are primarily used for. If you don't need that feature, choose a simpler farady bag without it for a more cost effective shielding solution.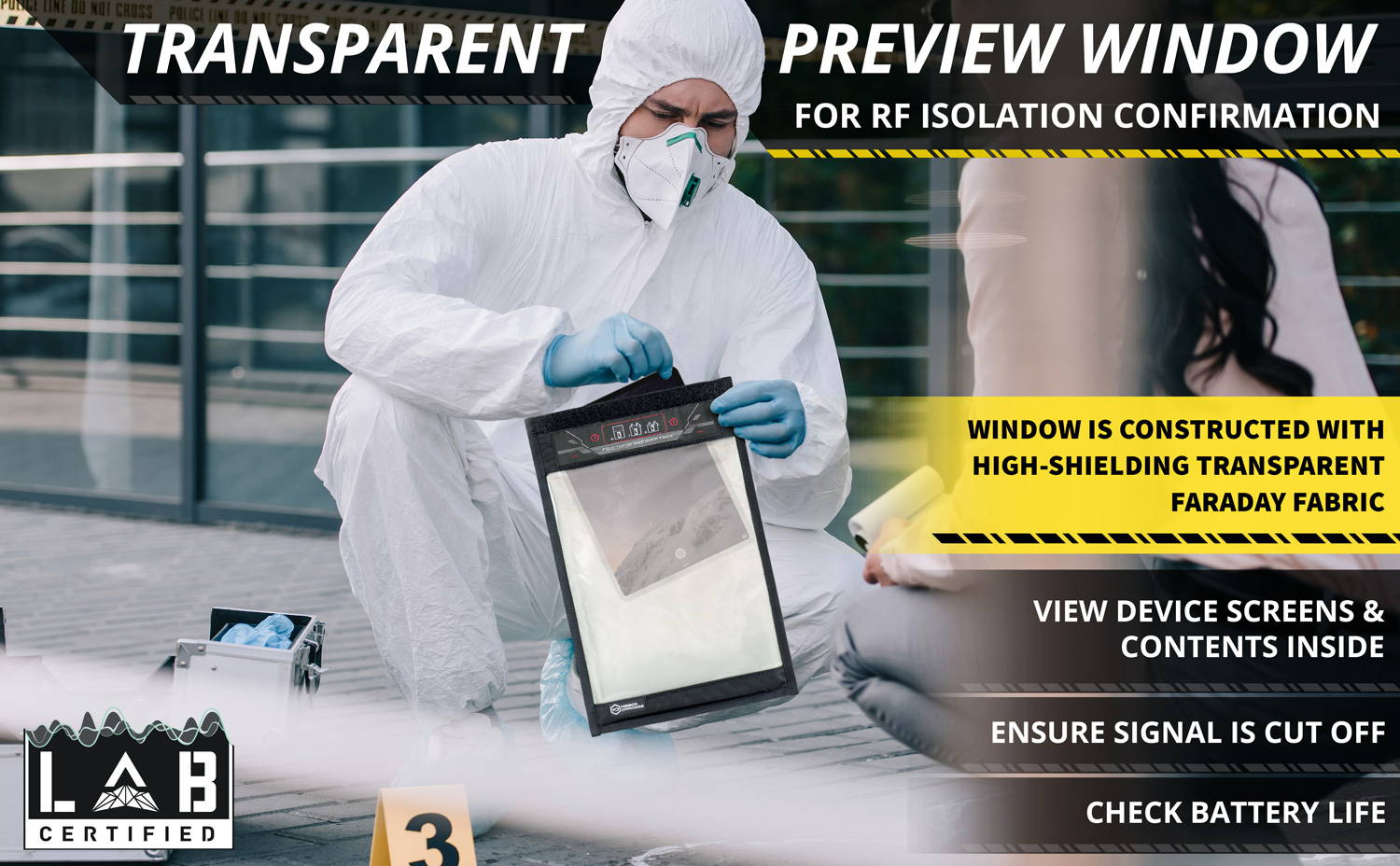 Transparent window - The large transparent window on the front of the bag allows you to view contents inside, device battery life, and confirm signal cutoff. It does not allow for touch screen operation.
---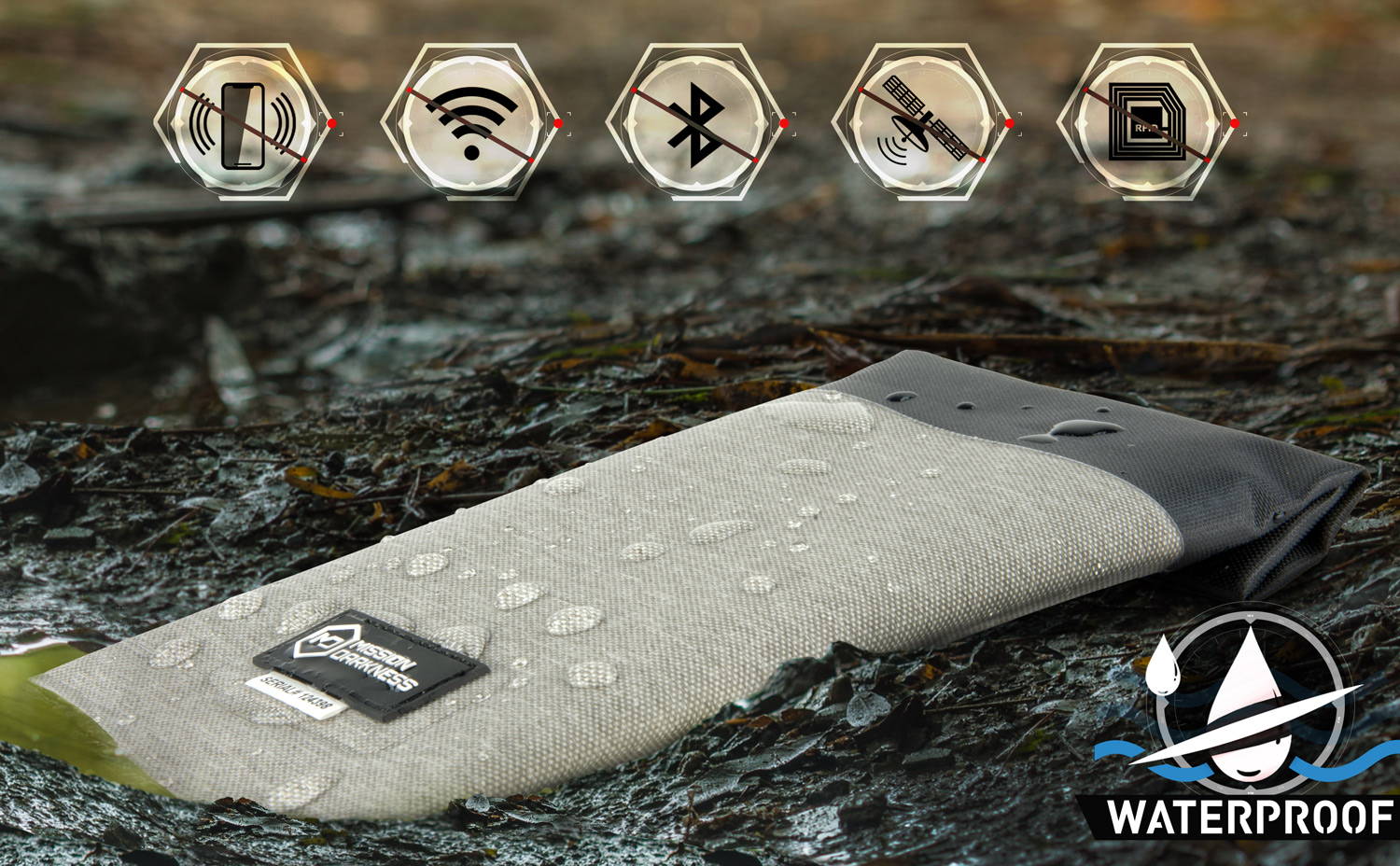 Waterproof exterior - Dry Shield faraday bags are built wiht a durable waterproof shell that is rain, snow, sand, dirt, and contaminant proof.
---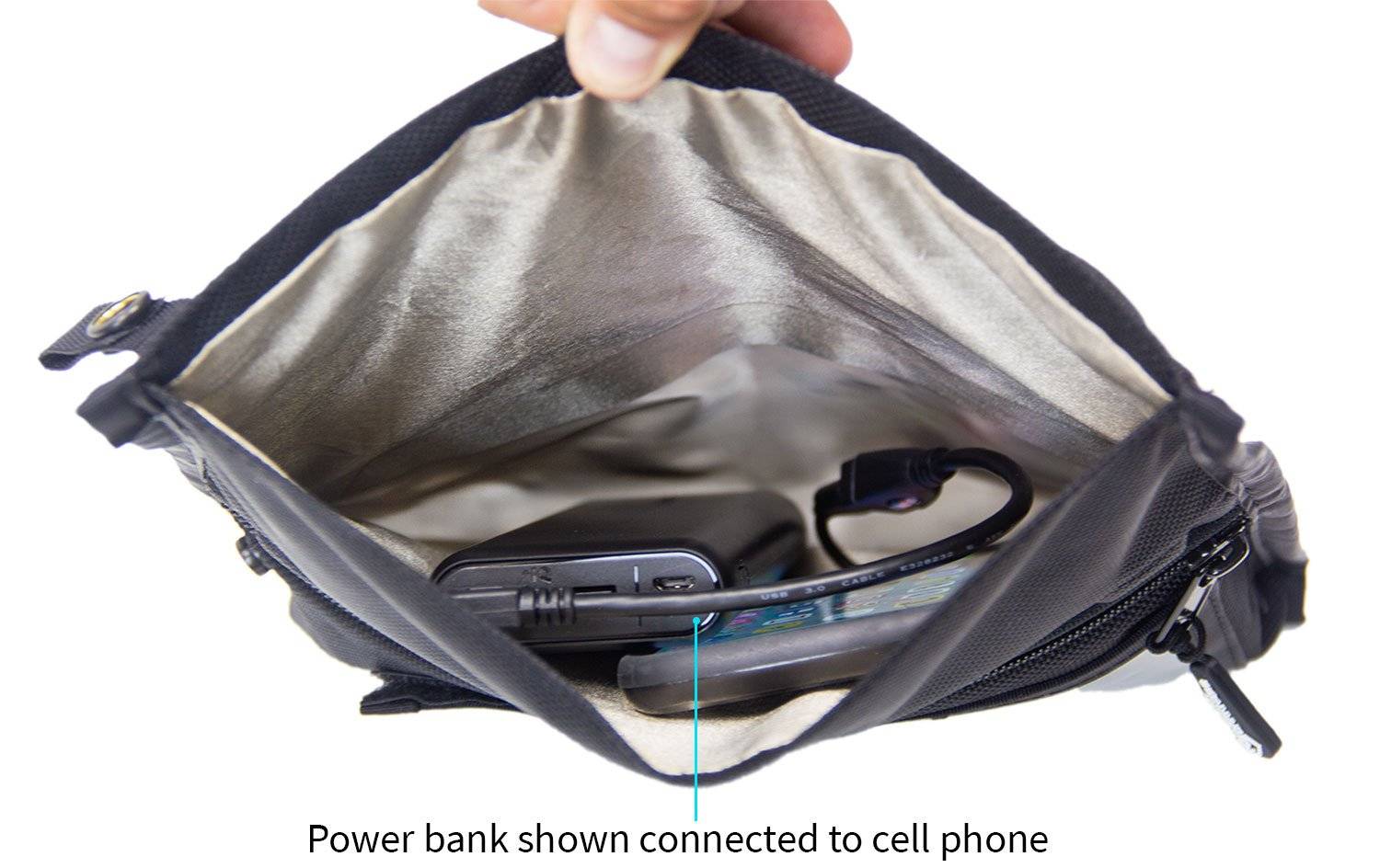 Battery kit - Power bank and cable kit included for keeping devices live during field transport, primarily a need for law enforcement, military, and digital forensics.
---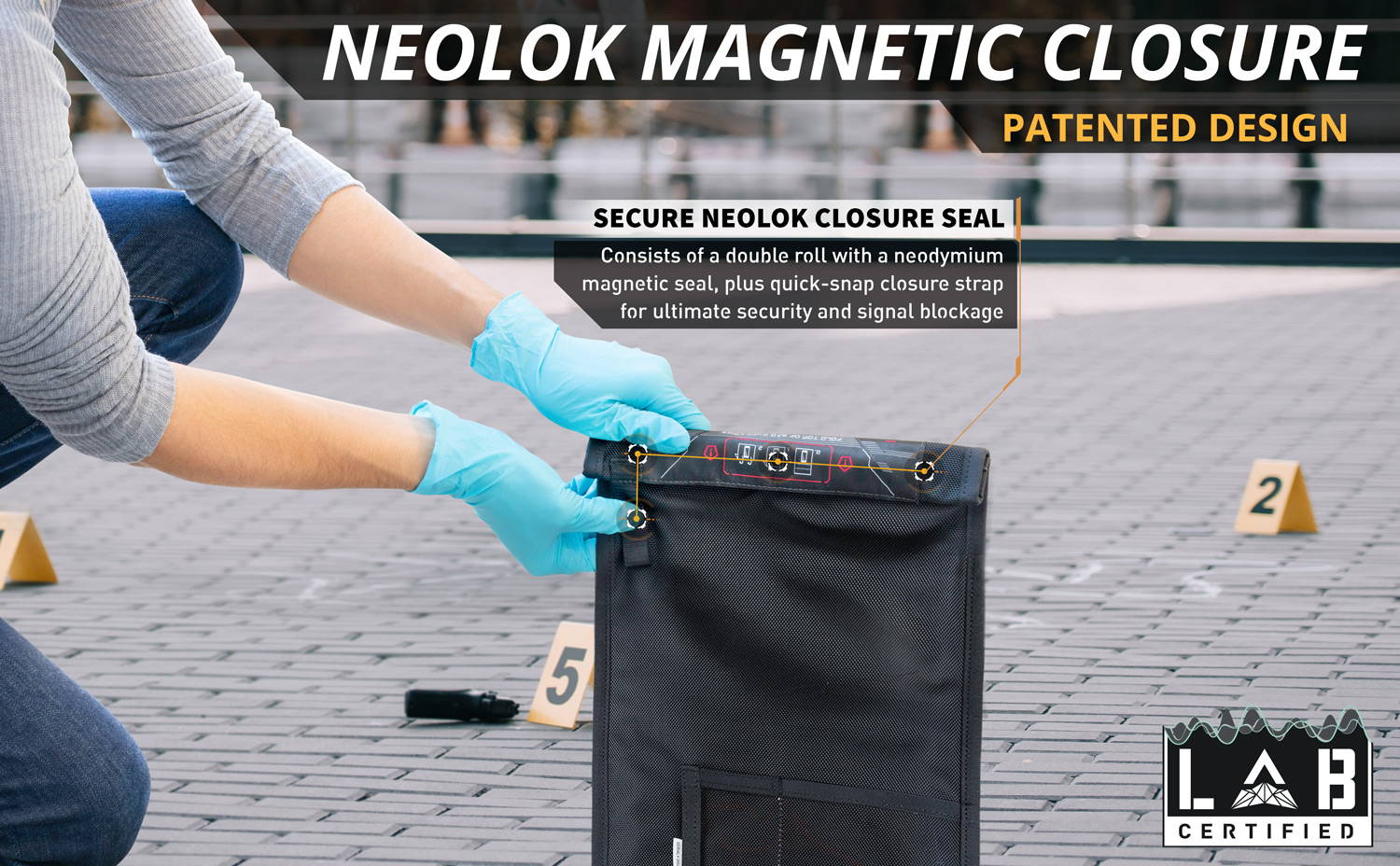 NeoLok™ magnetic closure - The bag's patented magnetic closure easily opens inside of analysis enclosure or forensic box without the worry of damaging conductive gloves, opposed to Velcro closure bags which can cause abrasion. Bags with a NeoLok closure are easier to open, but more expensive than bags with a Velcro closure.
---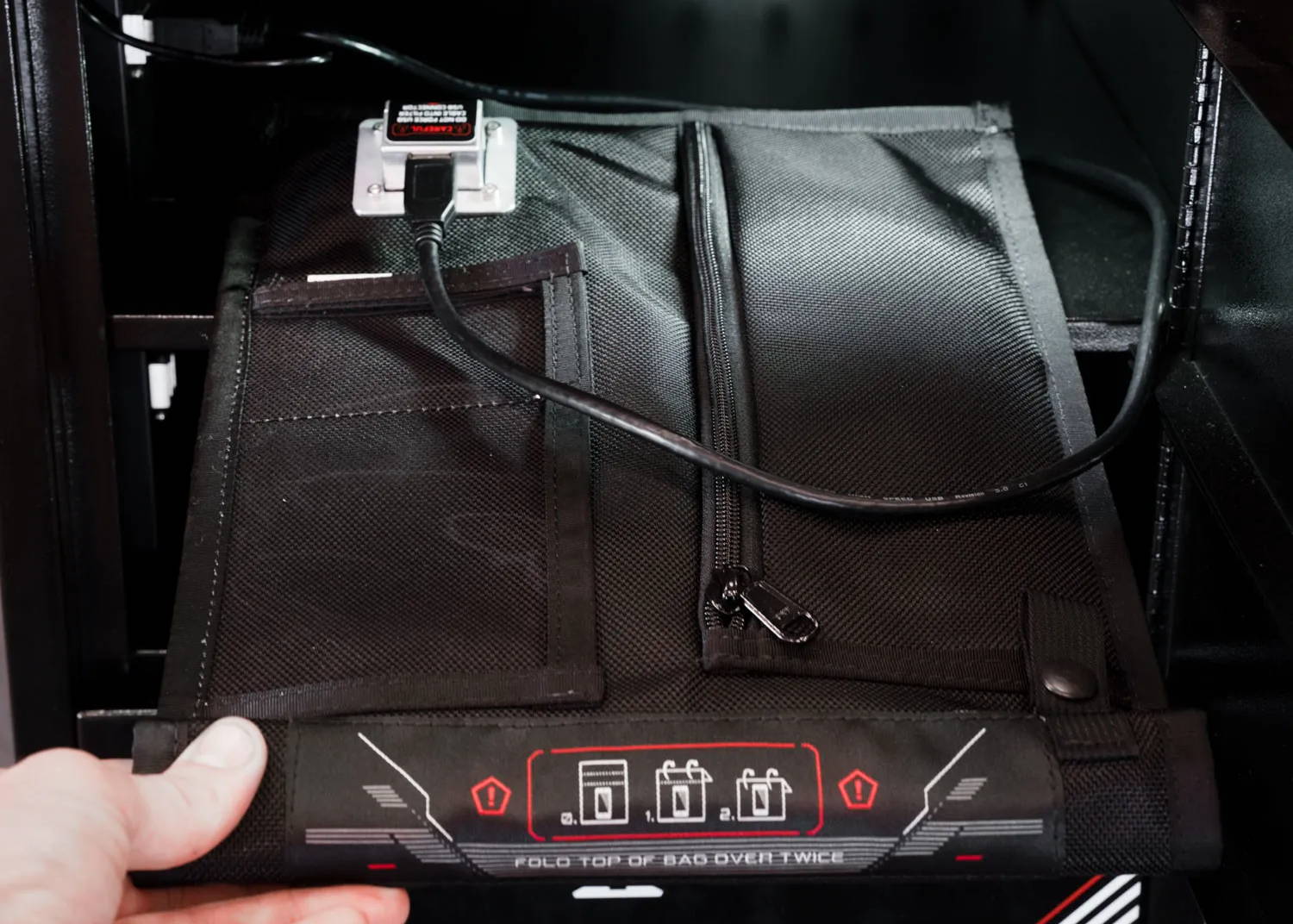 Shielded USB filter - USB filter through the bag for connectinng to the device interally for long-term charging or data extraction, primarily a need for law enforcement, military, and digital forensics.
Choose a bag with high-quality interior and exterior materials. Be aware that a small puncture in the faraday liner will introduce signal, so consider a durable exterior when selecting the right bag.
Interior materials:
Faraday bags are typically made of metallic or conductive materials, such as copper, nickel, or aluminum, that block the passage of electromagnetic fields. Look for a bag made of high-quality material that provides effective shielding, like TitanRF Faraday Fabric, which has been lab tested and certified to high-shielding standards.
Exterior materials:
Choose a bag that has a wear-resistant exteior material, to ensure longevity and protection. Most Mission Darkness bags are constructed with a durable ballistic nylon exterior material made to withstand heavy use. Mission Darkness also offers the Dry Shield line, which includes faraday bags with a thick waterproof exterior designed for shielding electronic devices from RF signals during travel, in the rain or snow, dirt, and anywhere near water.
As previously mentioned, quality really does matter when it comes to faraday bags. A low-quality faraday bag simply will not work or hold up for long-term use. Make sure the bag you choose is well-made, uses high-quality materials, and has no holes or closure gaps that could compromise the shielding effectiveness. Read customer reviews to see what users say about the product.
Mission Darkness uses high-quality materials and construction throughout the entire line of RF shielding products. Mission Darness faraday bags utilize either a double roll with Velcro closure seal or a NeoLok™ magnetic closure seal to maintain effective military-grade shielding.
Faraday bags can range in price from $10 to $1,000+, depending on the size, quality, and features. Determine your budget and look for a bag that meets your needs within that budget.
Still unsure? Send us an email with your device shielding needs and we'll be happy to recommend a bag.
---