Mission Darkness Products Offer Military Certified High-altitude Electromagnetic Protection
MOS Equipment, the maker of Mission Darkness faraday bags and analysis enclosures, is proud to announce that their products recently underwent rigorous lab testing to certify that they meet military standards MIL-STD-188-125. This compliance measure ensures that the products shield against high-altitude electromagnetic pulses (HEMPs) and related occurrences, such as coronal mass ejections (CMEs), electrostatic discharges (ESDs), and solar flares.
MOS Equipment aims to offer extremely high-quality, effective, security solutions for a variety of digital threats and scenarios. The high-level testing conducted was not mandatory or typically sought after for a company specializing in radio frequency (RF) shielding enclosures for law enforcement and forensic investigators. In fact, we are one of the only faraday product manufacturers that have taken advantage of shielding effectiveness testing (or perhaps the only one). We decided to go through this process to gain concrete credibility for our product performance claims and to help our customers understand our general RF shielding capabilities, including shielding against EMPs.
---
Testing Completed by Keystone Compliance, an Accredited Regulatory Compliance Laboratory
The shielding effectiveness test was conducted by Keystone Compliance, a full-service regulatory compliance laboratory offering solutions for nearly all EMC/EMI, environmental, ISTA-certified package and ingress protection testing requirements.
Mission Darkness Products Undergoing Laboratory Testing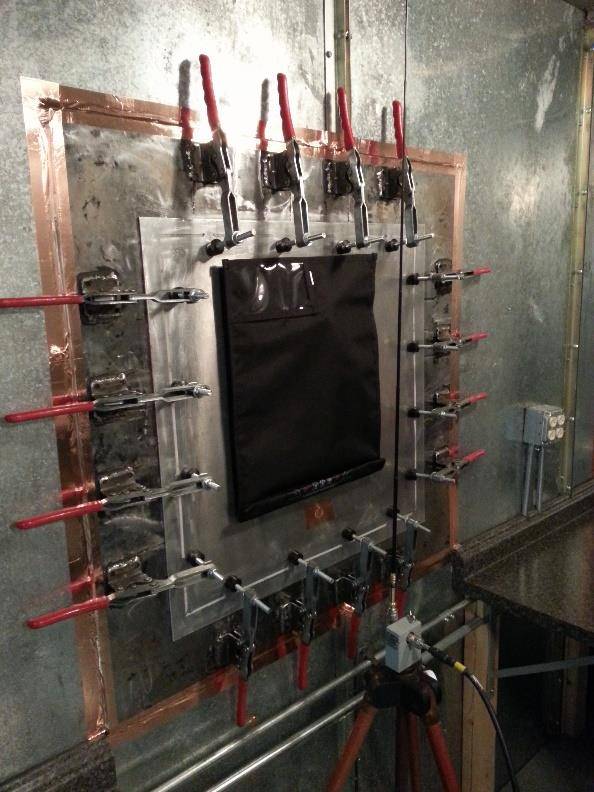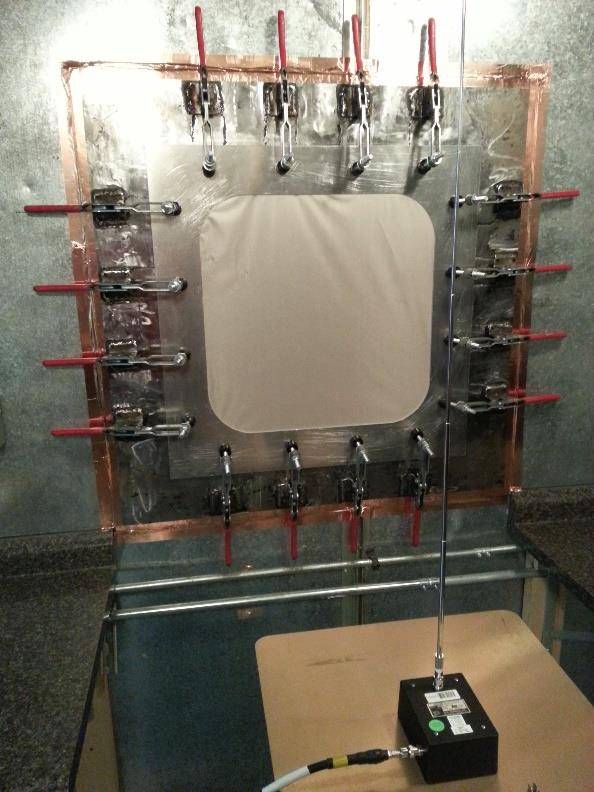 Keystone Compliance's shielding effectiveness testing determines the materials ability to reduce the electromagnetic field in a space by blocking the field with barriers made of conductive and/or magnetic materials. Multiple shielding effectiveness tests were performed to conclude that the Mission Darkness products tested were certified "compliant" for High-Altitude Electromagnetic Protection for Ground Based C41 Facilities. The results ensure that the products surpass military shielding requirements to handle natural or man-made EMPs.
Furthermore, the results are significant because they support the claim that electronic devices will be protected from the detrimental effects of an EMP when shielded inside a Mission Darkness faraday enclosure.
The frequency range investigated and all test results are noted in the report generated by Keystone Compliance.
---
Should we be Concerned with an EMP?
In the event of an EMP, the burst of energy has the potential to be extremely damaging to electronic devices and critical infrastructure systems. To prevent damages to electronics, the use of a certified faraday enclosure ensures the working integrity by blocking the electromagnetic energy. MOS Equipment products offer a solution to the threat at hand by preserving the working integrity of electronic devices in the event of an EMP or CME, thus decreasing device vulnerability.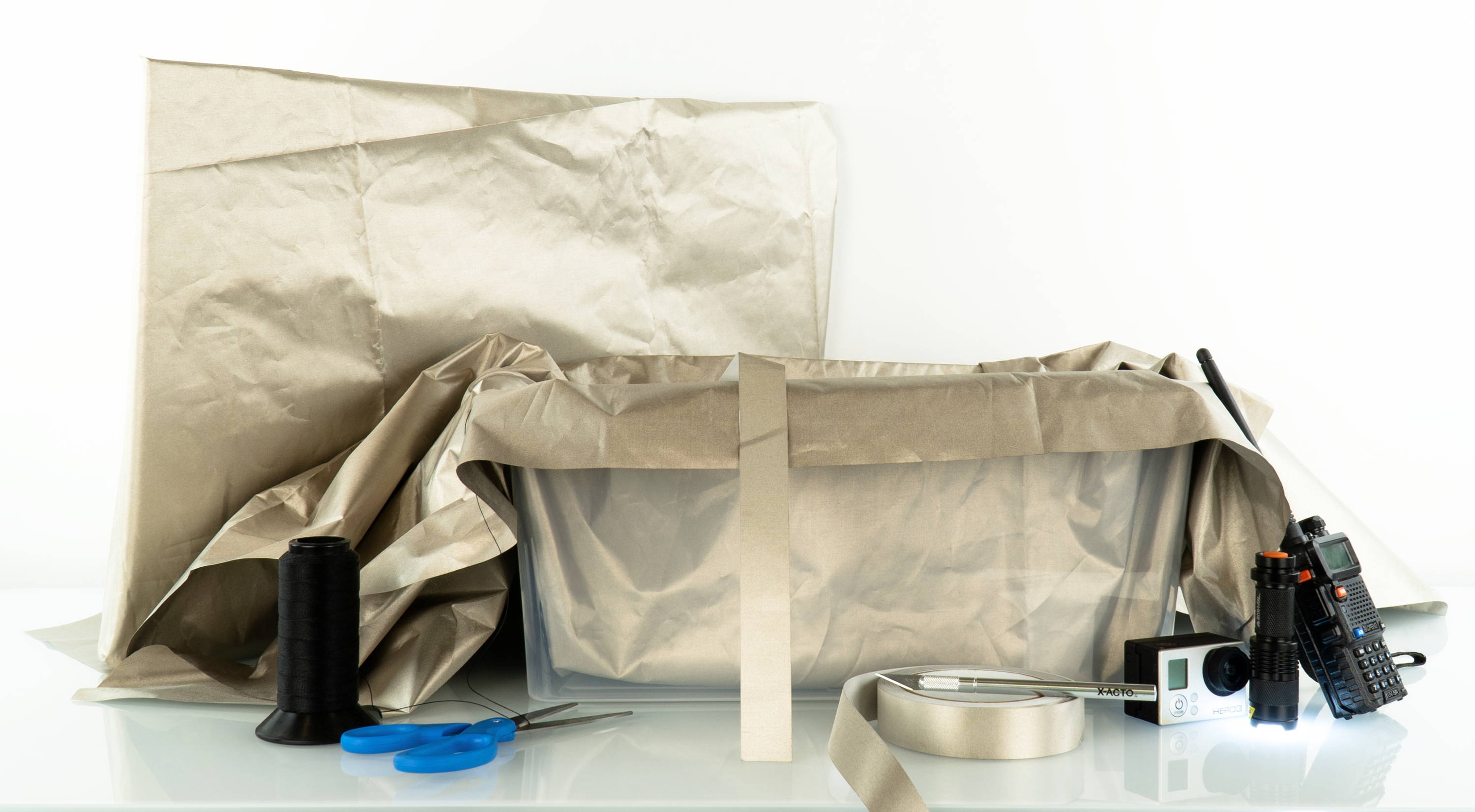 Custom RF enclosures can be made using the certified MIL-STD-188-125 TitanRF Faraday Fabric. The high-shielding fabric can be cut, sewn, and taped like regular fabric to line containers or wrap around electronics. Careful construction plus multiple fabric layers increase shielding effectiveness.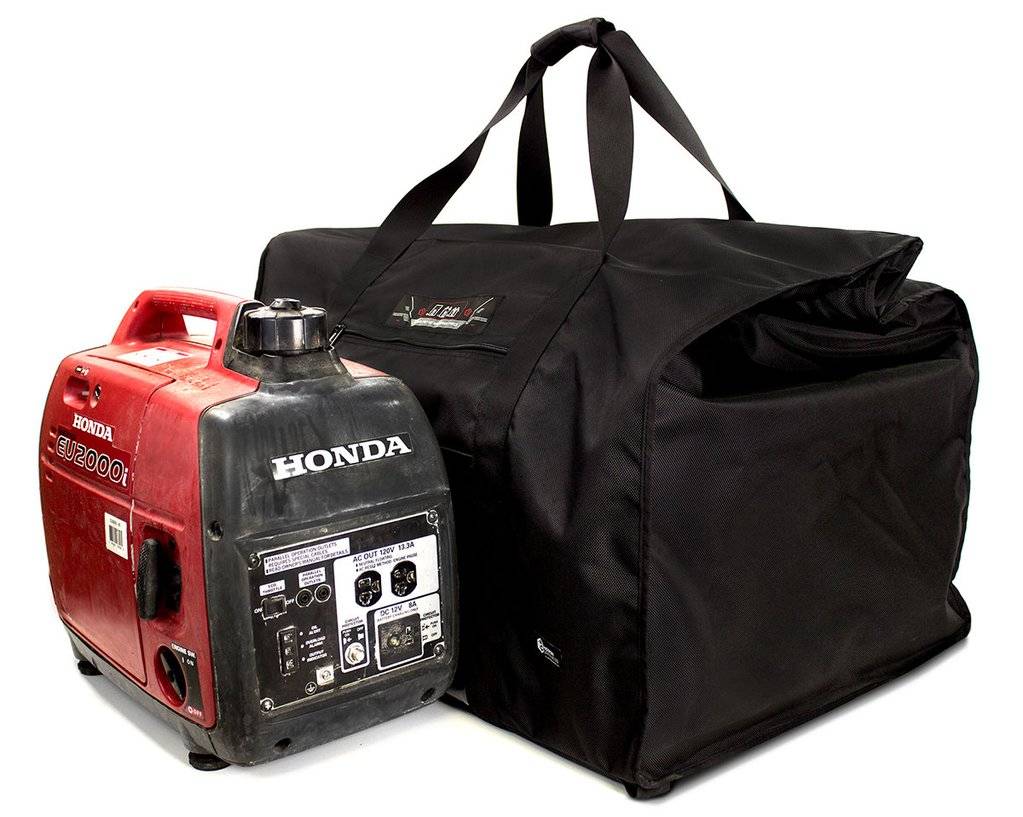 Survival electronics like generators and medical equipment should be kept in a certified MIL-STD-188-125 shielded enclosure (like the Revelation EMP Shield) to ensure their working integrity in the event of an EMP.
Trump just Issued an Executive Order on Coordinating National Resilience to Electromagnetic Pulses
The purpose of the executive order issued on March 26, 2019, by Donald J. Trump / The White House, is to protect the United States from an EMP and direct federal agencies to coordinate in assessing, planning, and guarding against its risks from human and natural sources.
The executive order states that:
"An electromagnetic pulse (EMP) has the potential to disrupt, degrade, and damage technology and critical infrastructure systems. Human-made or naturally occurring EMPs can affect large geographic areas, disrupting elements critical to the Nation's security and economic prosperity, and could adversely affect global commerce and stability. The Federal Government must foster sustainable, efficient, and cost-effective approaches to improving the Nation's resilience to the effects of EMPs."
The executive order demonstrates that EMP preparedness and protection is a serious concern to our country. Allied agencies must now include EMPs as a factor in defense planning scenarios, thus enforcing the need to use MIL-STD-188-125 compliant shielding enclosures. The only way to know that a RF shielding enclosure will shield against EMPs, outside of usage in a real scenario, is through certified laboratory testing.
The executive order comes at a time when we can substantially support our product capability claims. We can rely on the reports generated by Keystone Compliance, which show the verified RF signal blocking effectiveness of Mission Darkness faraday bags and fabric.
---
Choose Certified Products when Planning for EMP Protection
When preparing for a matter as serious as an EMP or related occurrence, its imperative to use trusted and tested protection products for ensuring the working integrity of highly sensitive electronics.
We now have MIL-STD-188-125 HEMP approved certification proving that the high-shielding properties of Mission Darkness faraday enclosures direct damaging electromagnetic fields away from electrical components stored inside, thus protecting their working structure.
What Makes Mission Darkness Products Industry-leading:
MILITARY GRADE - Lab tested and certified compliant to MIL-STD-188-125 requirements
QUALITY CONSTRUCTION - High-quality materials with dual paired seam construction
HIGH-SHIELDING - Top rated TitianRF Faraday Fabric used to block RF signals with an average 80dB-100dB attenuation
PRODUCT PROTECTION - One year warranty on all products
ONE YEAR PRODUCT PROTECTION
We're so confident with our products that we offer one year product protection on all Mission Darkness faraday bags and analysis enclosures. In the event that a product fails to shield due to a manufacturing defect, we will return, exchange, or repair the item free of charge.